Black Rigid Cardboard Macaron Packaging Box | Kali Custom Paper Boxes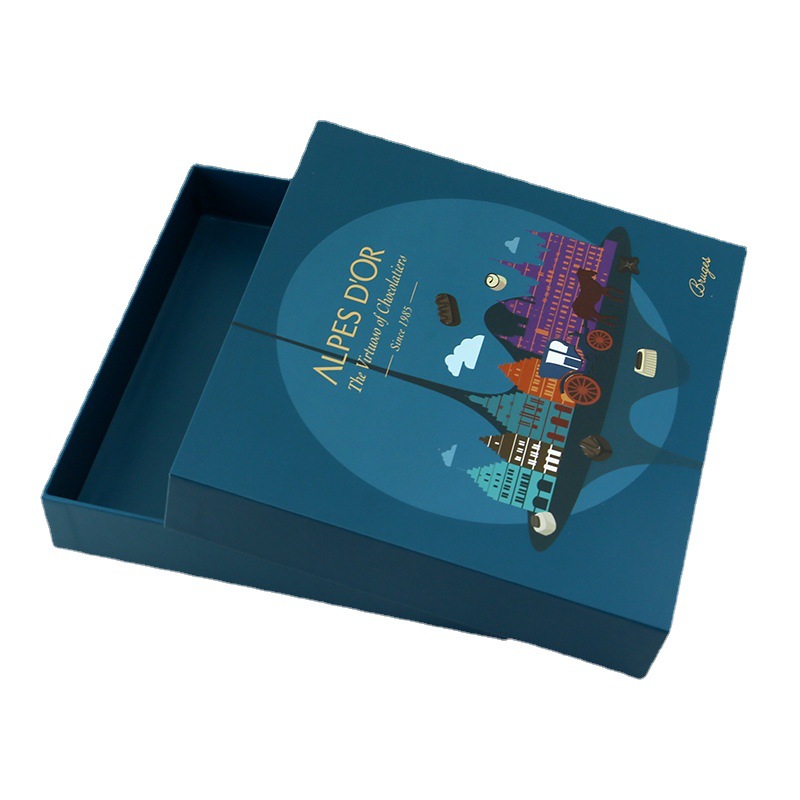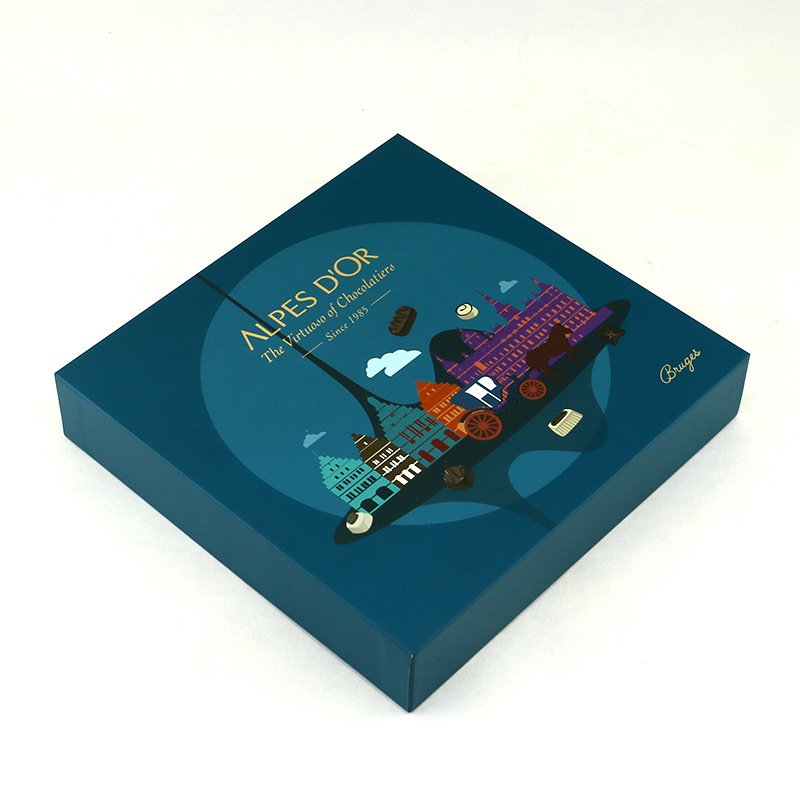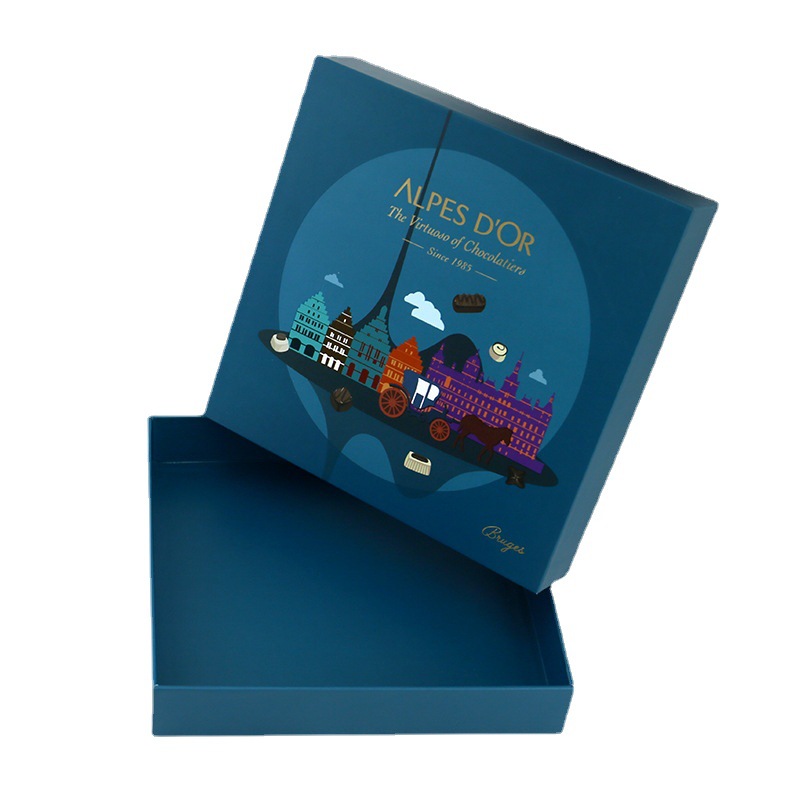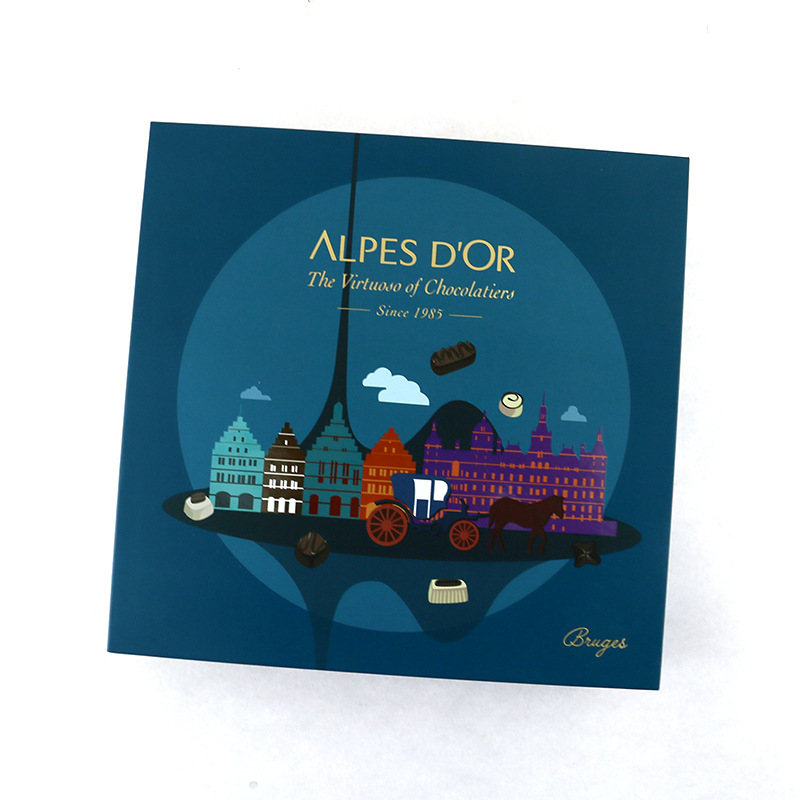 Square Rigid Paper Packaging Box
Buy our black drawer-style rigid macarons packaging box, featuring exquisite gold printing patterns that add a touch of elegance and sophistication. Crafted with high-end and durable cardboard materials, this packaging solution ensures that your food products will truly shine on the shelf. Features Of Our Square Rigid Paper Box The black drawer-style design of this […]
OEM/ODM :

Accept Custom Designs

Design :

Free Design Service

Sample :

Free Stock Sample

Material :

Rigid Cardboard

Structure :

Lid And Bottom

Volume :

Customized

Response Time :

Within 24 Hours During The Workdays

Tag :

Custom Macaroon Boxes, Custom Food Boxes, Corrugated Paper Food Box
Buy our black drawer-style rigid macarons packaging box, featuring exquisite gold printing patterns that add a touch of elegance and sophistication. Crafted with high-end and durable cardboard materials, this packaging solution ensures that your food products will truly shine on the shelf.
Features Of Our Square Rigid Paper Box
The black drawer-style design of this custom macarons packaging box is not only visually appealing but also functional. The sliding structure provides ease of use, allowing customers to effortlessly access their favorite treats. Moreover, this unique design offers optimal protection for your products, keeping them secure during transportation and ensuring they arrive intact and in pristine condition.
The gold printing patterns on the box further enhance its premium aesthetic. The intricate detailing and luxurious finish add a sense of craftsmanship and refinement, making this packaging solution perfect for high-end and artisanal macarons. The combination of black and gold creates a striking visual contrast, catching the eye and enticing customers to explore what lies inside.
At Kali, we understand the importance of customization in creating a unique and memorable brand experience. With our custom possibilities, we can help you design your own creative Macaron cardboard box that aligns perfectly with your brand's flavor and image. Whether you have a specific color scheme, logo, or design concept in mind, our team of experts will work closely with you to bring your vision to life.
Not only are our cheap macarons packaging boxes visually stunning, but they are also safe for the environment. These boxes have undergone thorough safety approvals, ensuring that they meet environmental standards and are user-friendly. By choosing our eco-friendly packaging, you can demonstrate your commitment to sustainability while still providing a luxurious and delightful packaging experience for your customers.
Chocolate Box Product Details:
Black Drawer-Style Design: The drawer-style structure offers easy accessibility and ensures the secure protection of your macarons during transportation.
Exquisite Gold Printing Patterns: The intricate gold printing patterns add a touch of elegance and sophistication, enhancing the premium look and feel of the packaging.
High-End Cardboard Material: The entire box is made of high-quality and strong cardboard materials, providing durability and a premium presentation for your macarons.
Customization Options: With Kali's custom possibilities, you can create a unique design for your Macaron cardboard box, incorporating your brand's flavor, logo, and aesthetic preferences.
Environmentally Friendly: Our macarons packaging boxes have undergone safety approvals, ensuring they are eco-friendly and safe for the environment, allowing you to align your brand with sustainable practices.
Product Feature

 Customization  

 Please send inquiry with specifications

 Shipping 

 DHL/UPS/FedEx etc,Sea cargo


 Sampling Time

 3~7days

 Lead Time

 15-35days 

 Payment

 30% deposit

 payment Terms

    

 MOQ

1000pcs or as discussed