Macaron Box with Clear Window & Spring Cover | Kali Custom Food Cardboard Packaging Boxes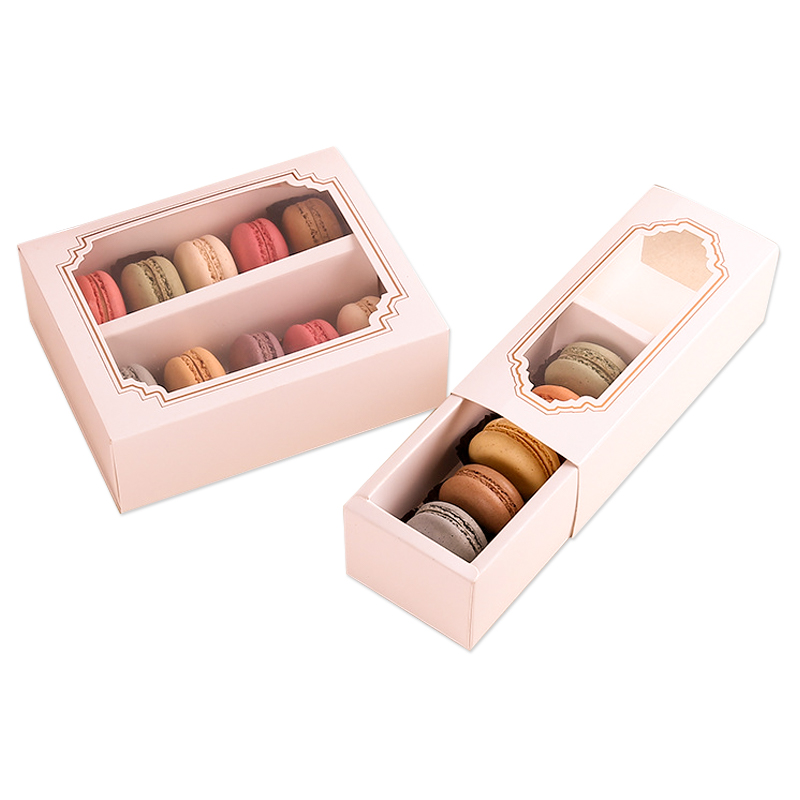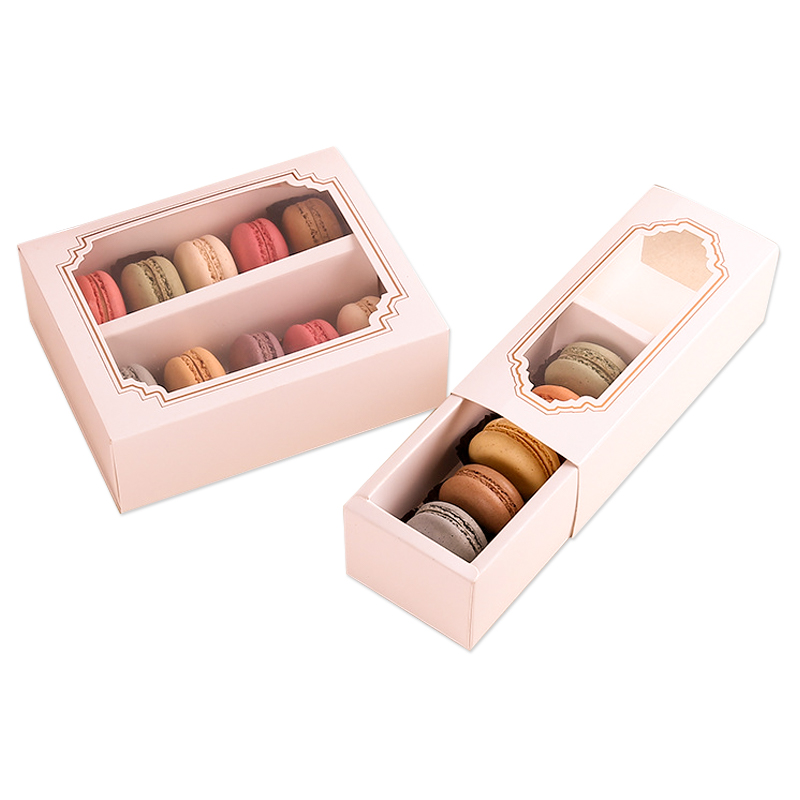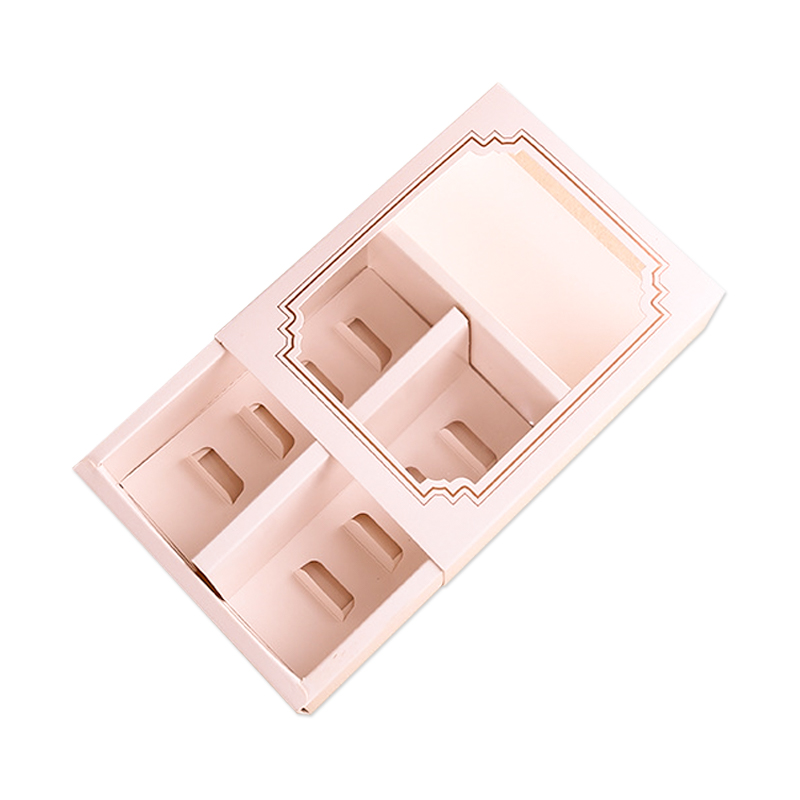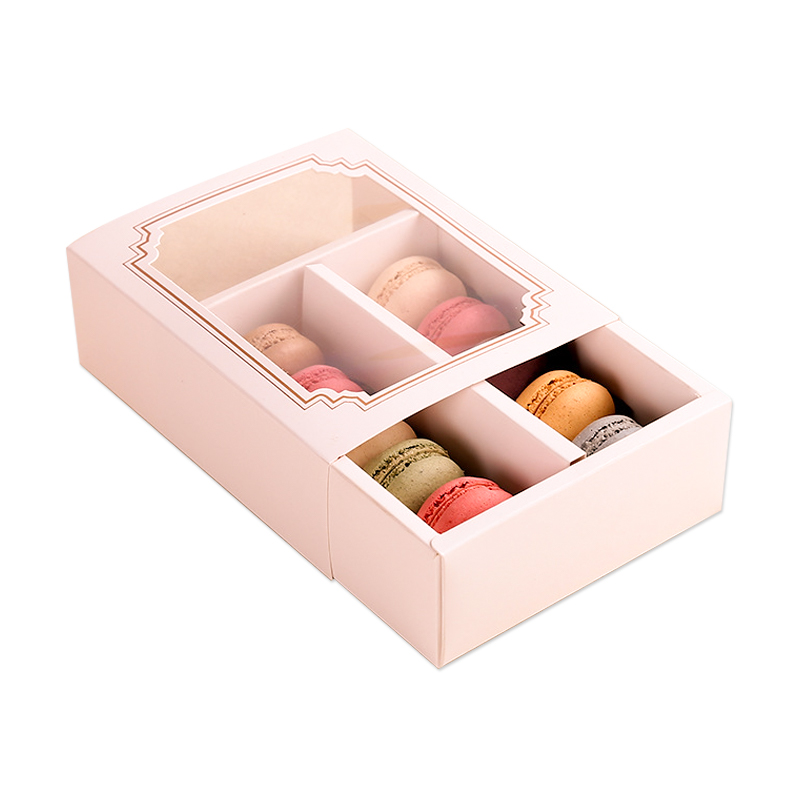 Macaron Box with Clear Window
Introducing our durable and exquisite Macaron drawer boxes with clear windows, designed to present your food goods in the packaging they truly deserve. Crafted from high-quality cardboard, which is a food-grade material, these Macaron Packaging boxes are the perfect choice for showcasing your delightful treats. The Macaron drawer boxes feature a unique transparent window that […]
OEM/ODM :

Accept Custom Designs

Design :

Free Design Service

Sample :

Free Stock Sample

Material :

Cardboard+Clear Window

Structure :

Drawer Box

Volume :

Customized

Response Time :

Within 24 Hours During The Workdays

Tag :

Macaron Packaging Boxes, Custom Macaron Boxes
Introducing our durable and exquisite Macaron drawer boxes with clear windows, designed to present your food goods in the packaging they truly deserve. Crafted from high-quality cardboard, which is a food-grade material, these Macaron Packaging boxes are the perfect choice for showcasing your delightful treats.
The Macaron drawer boxes feature a unique transparent window that offers a tantalizing view of the colorful macarons within. This window not only adds an element of elegance and sophistication to the packaging but also allows customers to get a glimpse of the mouthwatering treats inside, enticing them to take a closer look.
With spring covers and inside dividers, our Macaron drawer boxes are designed to provide maximum protection to your delicate macarons during transportation and storage. The spring covers securely hold the box together, ensuring that your macarons arrive in perfect condition, without any damage or crumbling. The inside dividers help to separate and organize the macarons, preventing any potential squishing or mixing of flavors.
Macaron Box with Clear Window Product Details
Material: Made from durable and food-grade cardboard, these Macaron drawer boxes are safe for storing and presenting your macarons.
Clear Window: The transparent window showcases the tantalizing macarons inside, creating an attractive visual display.
Spring Covers: The spring covers securely hold the box together, providing optimum protection during transportation and storage.
Inside Dividers: Specially designed dividers keep the macarons separated and organized, preserving their delicate shape and flavors.
Customizable Options: Choose from a variety of colors, styles, and finishing options to create personalized Macaron box packaging that aligns with your brand image.
What Can You Benefit From Our Macaron Boxes?
We offer a wide range of options to customize your Macaron box packaging. Choose from a variety of vibrant colors, styles, and finishing options to create a packaging design that perfectly reflects your brand identity. Whether you prefer a sleek and minimalist look or a bold and eye-catching design, our customizable Macaron boxes are bound to leave a lasting impression on your customers.
Additionally, our Macaron drawer boxes can be personalized with your logo, adding a touch of professionalism and brand recognition. By branding your Macaron box packaging, you not only elevate the overall presentation but also establish a strong brand presence that sets your macarons apart from the competition.
Thanks to our competitive wholesale prices, you can enjoy premium Macaron drawer boxes at the most affordable rates in the market. We believe in providing exceptional value for your investment, ensuring that you receive top-quality packaging without breaking the bank.
Elevate your macaron presentation to new heights with our exquisite Macaron drawer boxes. Place your wholesale order today and captivate your customers with packaging that is as enticing as the macarons themselves.
Product Feature

 Customization  

 Please send inquiry with specifications

 Shipping 

 DHL/UPS/FedEx etc,Sea cargo


 Sampling Time

 3~7days

 Lead Time

 15-35days 

 Payment

 30% deposit

 payment Terms

    

 MOQ

1000pcs or as discussed