Peacock Double-Door Perfume Gift Packaging Box | Kali Custom Perfume Boxes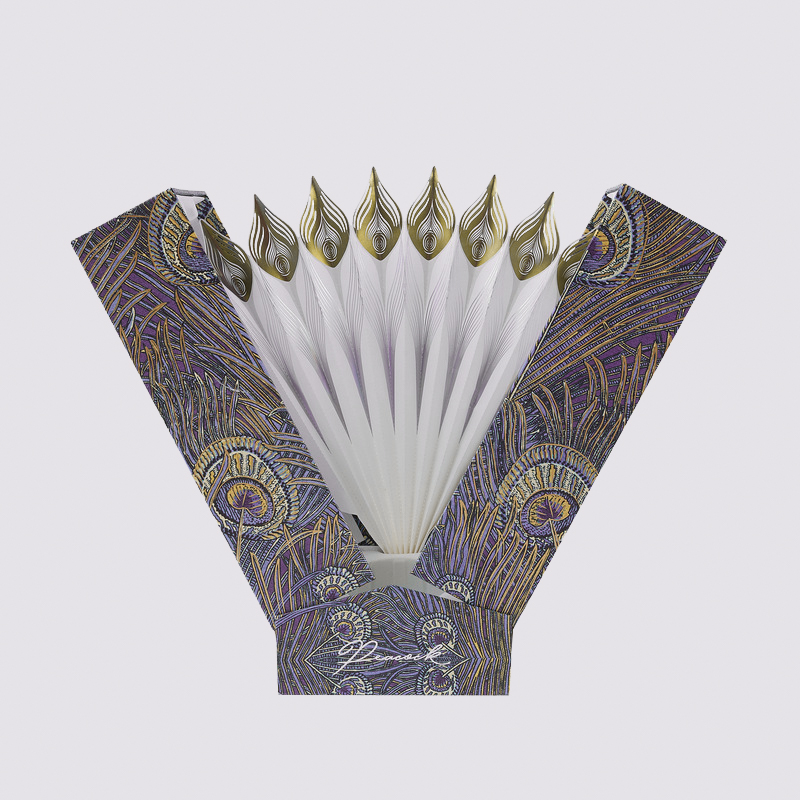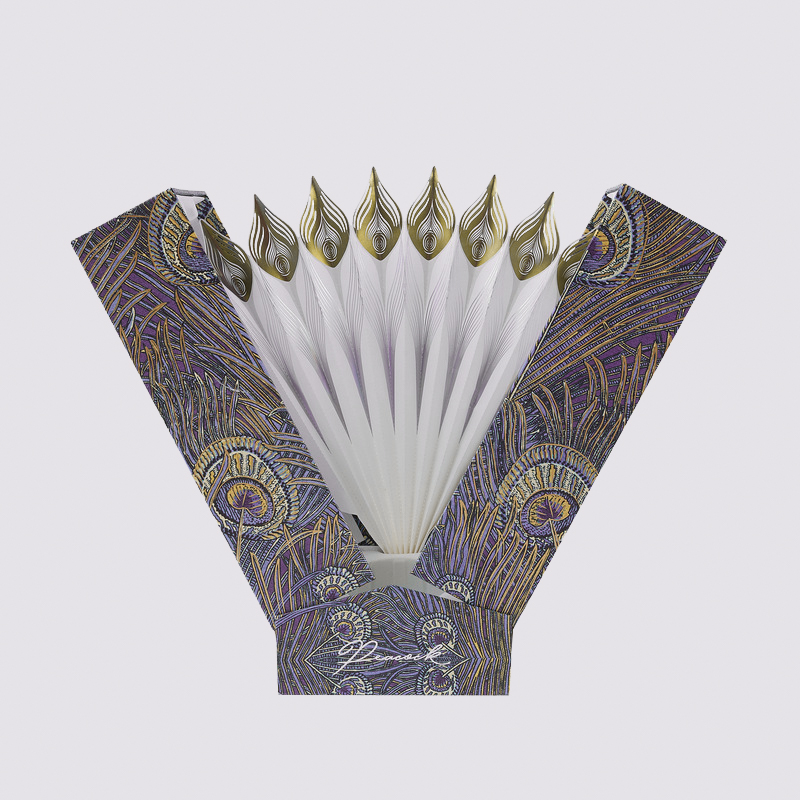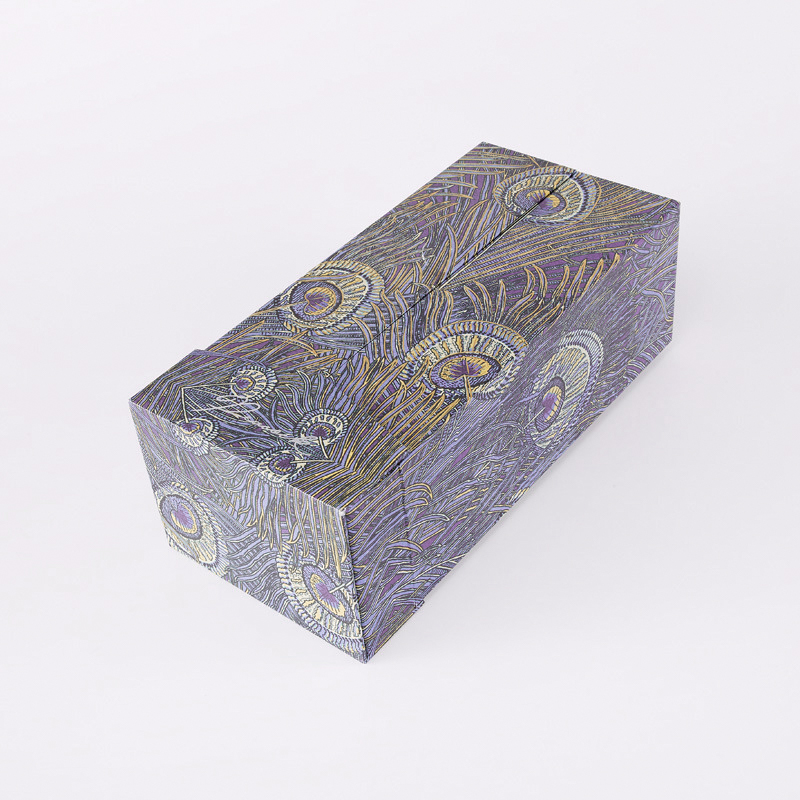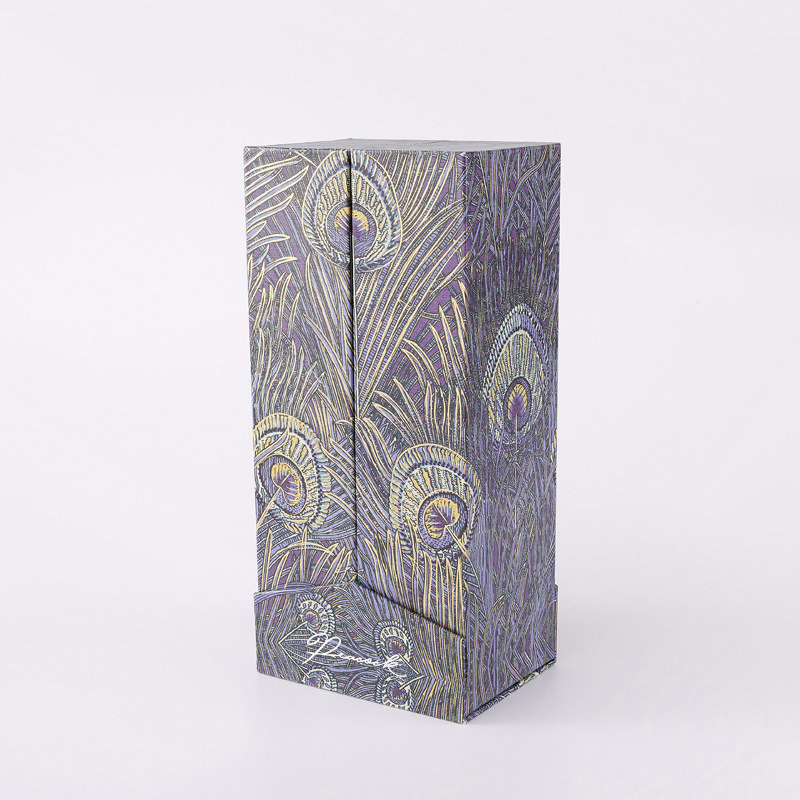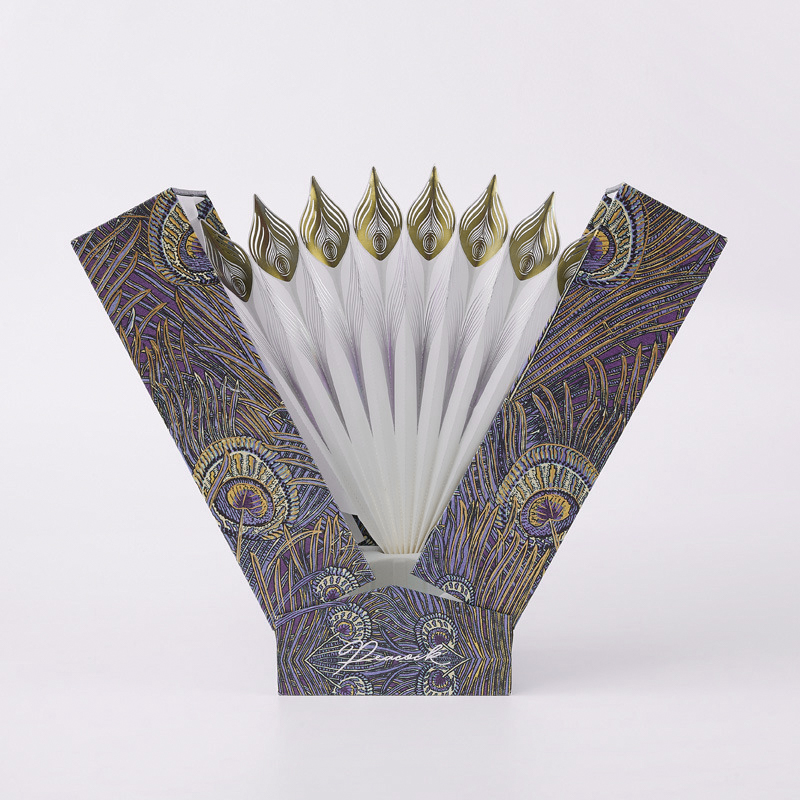 Peacock Double-Door Perfume Gift Packaging Box
Shop hot sale KALI's Double-Door Perfume Gift Packaging Box – a captivating and stunning packaging solution that is sure to attract the attention of your customers. Crafted from sturdy luxury materials, this packaging box boasts an artistic peacock pattern surface that exudes elegance and sophistication. Not only is it visually striking, but the easy-to-open and […]
OEM/ODM :

Accept Custom Designs

Design :

Free Design Service

Sample :

Free Stock Sample

Material :

Cardboard

Structure :

Double Door Box

Volume :

Customized

Response Time :

Within 24 Hours During The Workdays

Tag :

Perfume Packaging Boxes, Rigid Cardboard Box, Double Door Packaging Box
Shop hot sale KALI's Double-Door Perfume Gift Packaging Box – a captivating and stunning packaging solution that is sure to attract the attention of your customers. Crafted from sturdy luxury materials, this packaging box boasts an artistic peacock pattern surface that exudes elegance and sophistication. Not only is it visually striking, but the easy-to-open and close mechanism adds convenience and a touch of luxury to the unboxing experience. However, the remarkable features of this packaging box don't stop there.
Peacock Double-Door Perfume Box Details
Unparalleled Unboxing Experience:

The Double-Door Perfume Gift Packaging Box presents customers with an unrivaled unpacking experience. Inspired by the majestic peacock, the unique internal design unfolds gracefully, revealing your fragrance products in a truly exquisite way. This dramatic unveiling adds an element of surprise and elevates the anticipation of discovering the hidden treasure within.

Exquisite Peacock Pattern:

The artistic peacock pattern surface of this packaging box is a true visual masterpiece. The intricate details and vibrant colors of the peacock design lend an air of opulence and grandeur, making it a remarkable presentation for your fragrance products. The peacock, known for its beauty and grace, symbolizes elegance and luxury, aligning perfectly with the qualities of your perfume brand.

Customizability:

At KALI, we thrive on creativity and innovation. We offer the option to customize your cheap perfume gift boxes in different sizes and colors, ensuring that they perfectly reflect your brand aesthetics. Additionally, we welcome any special requirements or unique ideas you may have, allowing us to create custom and innovative fragrance product packing boxes tailored to your brand's vision.

Sturdy Luxury Materials:

We understand the importance of durability and quality in packaging. The Double-Door Perfume Gift Packaging Box is crafted from sturdy luxury materials that offer both protection and a luxurious feel. These materials ensure that your fragrance products are well-guarded throughout transportation and storage, while also conveying a sense of exclusivity and high-end craftsmanship.

Aesthetic Appeal:

The overall aesthetic appeal of this packaging box is second to none. From the striking peacock pattern to the intricate internal design, every detail is meticulously crafted to create a visually stunning presentation. This attention to detail and luxurious presentation will undoubtedly leave a lasting impression on your customers, enhancing their overall perception of your brand and products.
Advantages Of Using A Unique Shape Perfume Box
Buy a unique shape perfume box offers several advantages that can greatly enhance the appeal and impact of your fragrance products. Here are a few key advantages:
Differentiation and Brand Recognition:

A

unique shape box

sets your brand apart from competitors, helping you stand out in a crowded marketplace. It grabs attention and creates a memorable first impression, making it easier for customers to identify and remember your brand. The distinctive shape becomes a visual cue that associates your products with quality and uniqueness.

Enhanced Visual Appeal:

Unconventional shapes can add an element of surprise and excitement to your packaging. They create a visually appealing presentation that draws customers in and piques their curiosity. The unique shape acts as a form of artwork, making the perfume box visually striking and visually enticing customers to explore the product further.

Improved Shelf Presence:

In a retail setting, a unique shape perfume box can significantly enhance your shelf presence. It stands out among traditional rectangular boxes and attracts attention, increasing the likelihood of customers picking up and engaging with your product. The distinctive shape helps your fragrance products command attention and occupies a larger visual space, leading to increased visibility and potential sales.

Strong Emotional Connection:

Unique shapes have the power to evoke emotions and create a connection with customers. The shape may elicit feelings of elegance, playfulness, or sophistication, depending on the design and target audience. This emotional connection can resonate deeply with customers, making them more likely to form a positive association with your brand.

Reinforced Perceived Value:

A unique shape perfume box exudes an air of exclusivity and luxury. It conveys that your fragrance products are special and deserving of attention. Customers perceive unique packaging as a reflection of the product's quality and craftsmanship, increasing its perceived value and desirability. This can influence purchasing decisions and justify premium pricing.
Product Feature

 Customization  

 Please send inquiry with specifications

 Shipping 

 DHL/UPS/FedEx etc,Sea cargo


 Sampling Time

 3~7days

 Lead Time

 15-35days 

 Payment

 30% deposit

 payment Terms

    

 MOQ

1000pcs or as discussed