Why Should You Choose Packaging Box With Window For Your Products?
47 views
Published by
April 17, 2021
Should you use the packaging box with a viewing window for your products? Sometimes less is more: by "leaving out" material in packaging box with window, an exciting interplay between box and product is created. Viewing windows arouse the customer's curiosity and ensure a distinctive product experience. In addition, the custom packaging box with transparent window also has the following advantages that will benefit your products definitely.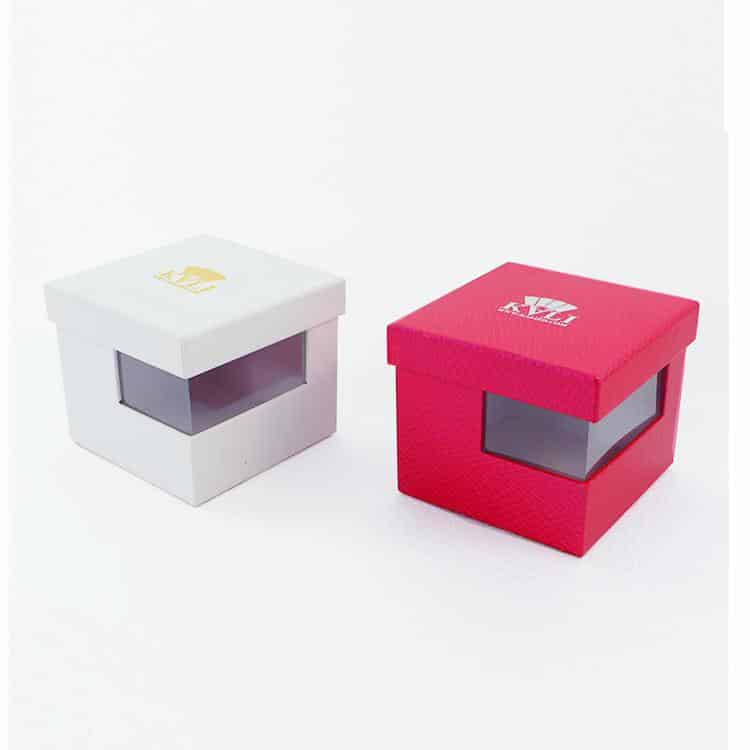 Benefits of Using Packaging Box with Window For Your Products
Viewing Windows Put Your Product In Focus
Instead of celebrating the unpacking experience with as much packaging material as possible, one thing initially works with boxes with viewing windows: the appearance of the product. The packaging has a supporting function here. It is therefore very important that the packaging harmonizes perfectly with the product!
Creative Design Of Windows Make Your Packaging Box Special
A viewing window increases the creativity of a rigid packaging box or folding box – because the viewing windows can be punched in a shape that matches the design. The consumer not only has a clear view of his product but also packaging that stands out from the crowd and with which he can identify more easily.
More Creativity for Packaging Box Design
Because you have received a new design element! This means that you can, for example, save the printing on the box and instead use the color of the product itself (e.g. a scarf or a T-shirt). You can also make the subject of your product visible, e.g. with a window in the form of a leaf for tea packaging.
Transparent Window Enables A View of The Content
No film in the viewing window = no barrier between customer and product. Folding boxes with viewing windows ensure a real, unadulterated product experience. How does the product feel? What material is it made of? Customers can get a good picture of the product and know exactly what to expect.
Packaging Box With Window Guarantee More Attention
Because it deviates from the "norm" – and immediately catches the eye. No matter how you want to design the viewing window of your box, you can be sure that your box will be visible on the sales shelf between the competition.
Packaging With Windows Is Fun
Packaging should be fun and should appeal to customers' drive to explore! Viewing windows in creative shapes or several small viewing windows with an exciting arrangement arouses interest. In interaction with the product, creative minds can always come up with new ideas. Viewing windows makes your box something special.
Design Stylish and Sustainable Packaging
Leave the film behind – and you have sustainable packaging because you do not need any other substances or chemicals. In addition, the viewing window can be attached directly during punching – no further production step is required.
Create our custom packaging boxes with viewing windows is very easy – Put together the box of your choice by choosing: Which base would you like? With or without a suspension? With a viewing window? You are then sending your requirements to us and tell us all the other specifications of your packaging box with window, for example, material, printing, or finishing. We can also equip other boxes with a viewing window. Please send us an individual request for this.
Latest posts
In May 2020 our company Zhuhai Kali Development donated 100.000 facemask to the Dutch healtcare organisation Stichting Cordaan. Completly in li......

This is our first time that Kali company has gone to Hungary. Because have enough time, so we decided to visite some local tourist attractions.......

  This is Kali's first show at London Luxury Packaging 2018 for our high-end paper boxes.    Kali Products showed at the fair were empt......