Custom Apparel Packaging Box Design – Structures, Materials, Designs & More
31 views
Published by
January 13, 2021
When customizing packaging for your clothing products, which type of box should you choose? Kali takes you to discover the best packaging boxes for clothing and textiles.
Apparel Packaging Box Structure Types
Clothing is an essential commodity in life. Regardless of whether it is online or offline, although most users prefer to visit stores they are more familiar with, customized clothing packaging boxes will also attract customers to buyback. Offline you can provide customized and exquisite packaging boxes to facilitate the gifting of customers, while online your strong and unique packaging can bring customers an excellent unpacking experience. So no matter what type of clothing you are selling, you can customize different types of packaging boxes to make your products more attractive. Well. What are the different types of apparel packaging boxes?
Lid and Bottom Boxes
Lid & Bottom box is the most common product packaging box. With its simple structure, it is very convenient to open and close. In addition, the Lid and Bottom packaging box can be produced by machine, the production efficiency is very fast, and the cost is relatively affordable. Lid and bottom packaging boxes are often used for non-squeezable or foldable clothing and accessories such as shoes, hats, shirts, and ties.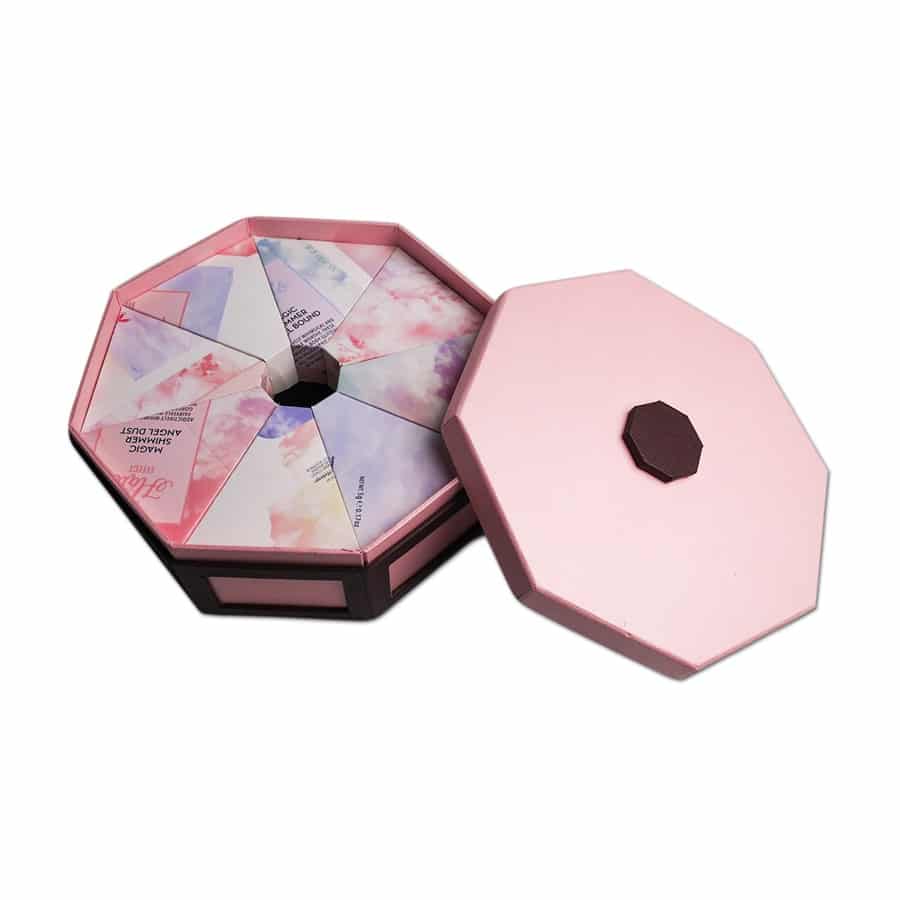 Drawer Boxes
As the name suggests, the opening method of the drawer box is like a drawer. The drawer box can be designed as a single-layer drawer, a double-layer drawer, or a multi-layer drawer, which can hold a variety of garments while avoiding clothing confusion. Drawer boxes are generally used for small pieces of clothing or clothing accessories, such as silk scarves, socks, brooches, ties, shirts, etc.
Flip Boxes
Flip boxes are divided into foldable flip boxes and non-foldable flip boxes. Foldable flip boxes are generally stored separately for products and clothing, and will be used as gift boxes to package products when the clothing is sold. The non-foldable flip box is just the opposite. Non-foldable flip packaging boxes are generally transported and stored together with clothing. Consistent with the Lid and Bottom Box, the non-foldable flip box is generally used for non-squeezable and foldable clothing and accessories.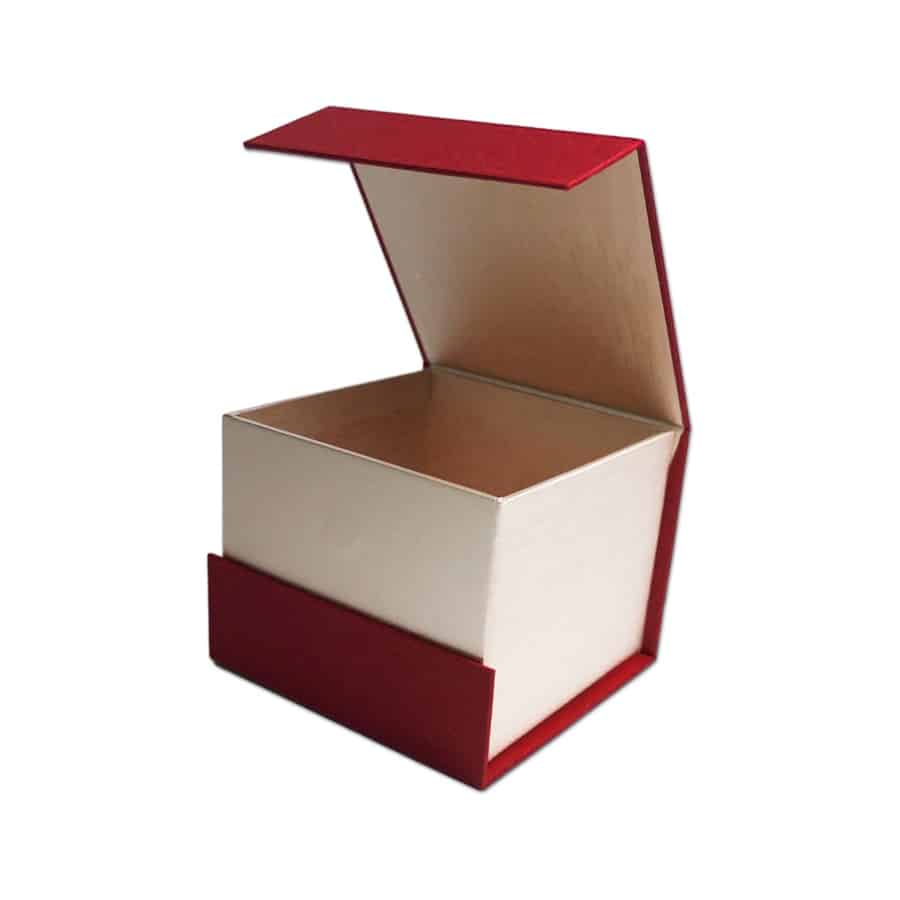 Folding Boxes (Die Cut Boxes)
Folding box is one of the commonly used packaging box types in the clothing industry, and its biggest feature is that it can be folded. Most garments are hung on display racks or folded in warehouses. Therefore, when many clothing retailers choose clothing packaging boxes, they will choose folding packaging boxes to save their transportation and storage space.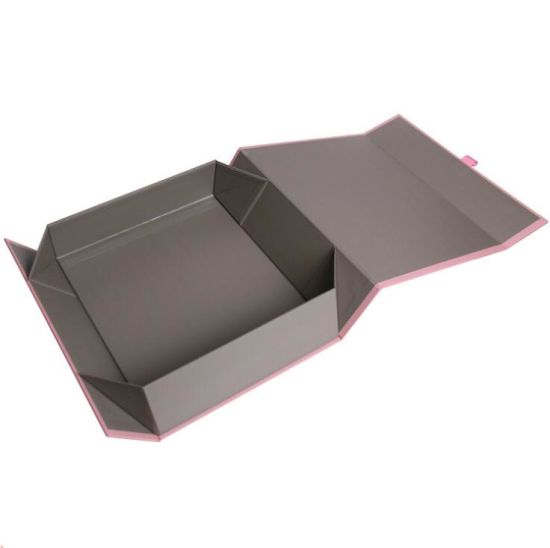 Pillow Boxes
Compared with ordinary packaging boxes, the shape of pillow boxes is very novel. Pillow packaging box is a kind of folding box. Because it looks like a pillow, it is called "pillow box". Pillow boxes are also popular among consumers because of their unique appearance. Pillow boxes are often used for packaging scarves, socks, and underwear.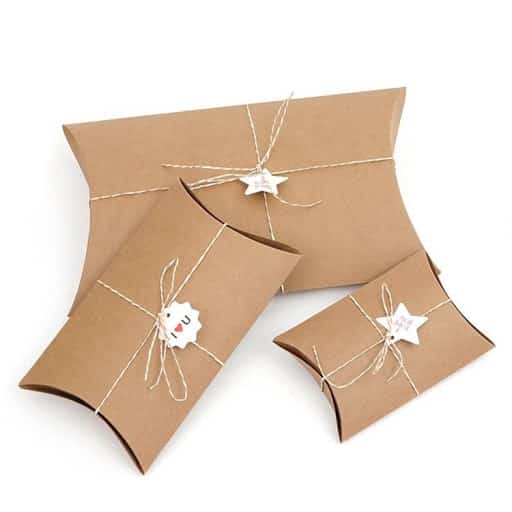 Custom Apparel Packaging Box Design Tips
The above are the types of packaging boxes commonly used in the apparel market. Brands can choose different types of apparel packaging boxes according to their product types. But if you want to customize a packaging box that can increase your clothing product sales and brand image, the following details need to be noticed when designing and producing apparel boxes:
Material Selection
Different materials directly affect the final effect of the entire clothing packaging box. Small-brand clothing packaging boxes generally use corrugated paper, which is thick, strong, and affordable, but relatively low-end. Medium and high-end clothing packaging boxes will use gray board, gsm coated paper, black cardboard, white leather, and some even use pearl paper. Packaging carton design and materials are inseparable. The mid-to-high-end clothing packaging boxes with these materials have a huge design space and a wider range of craftsmanship options.
Design Styles
Style determines success or failure. Before designing and making clothing packaging boxes, we must first clarify which type of customer's clothing belongs to, whether it is business men's clothing, elegant women's clothing, youth casual clothing, or new fashion brand clothing. Different clothing types require different colors and styles of clothing packaging boxes. When designing and making new apparel packaging boxes, do not copy previous successful cases without considering the actual situation, otherwise it will be easy to laugh and be generous.
Workmanship and Others
The design and production of a high-end apparel packaging box requires die-cutting, varnishing/matting, printing, laminating and other processes. Linked to each other, if any of the crafts have faults, there will be blistering, glue overflow and other undesirable conditions. In the printing process, also pay attention to the effect of color. Only when every detail is in place can the packaging box look pleasing to the eye and reminiscent of the craftsman's heart.
Get durable and charming custom apparel packaging boxes in variety of shapes, sizes, and layouts from Luxury-paper-box.Com. We offer quality and error-free packaging services all over the world and make sure you feel confident and happy using our custom clothing boxes with a perfect printed design that you will your product to your customers.
Latest posts
In May 2020 our company Zhuhai Kali Development donated 100.000 facemask to the Dutch healtcare organisation Stichting Cordaan. Completly in li......

         More information about 2018 Luxury Packaging London Exhibition, please click here                                                    ......

  This is Kali's first show at London Luxury Packaging 2018 for our high-end paper boxes.    Kali Products showed at the fair were empt......