What is Hang Tab Box? Advantages & Application of Hanging Retail Boxes
42 views
Published by
July 16, 2021
What the Hang Tab Box brings you at the point of sale. A folding box with a euro hole hanger is practical – because you do not need any additional displays or other solutions to present your products to the customer. Simply hang the box on the standard format hanger at the cash register or in the counter area. Similar to other custom packaging boxes, this can of course be printed and designed according to product's specifications. Like all of our folding boxes, on Luxury-Paper-Box.Com, the hanging boxes can also be produced in your personalized dimensions!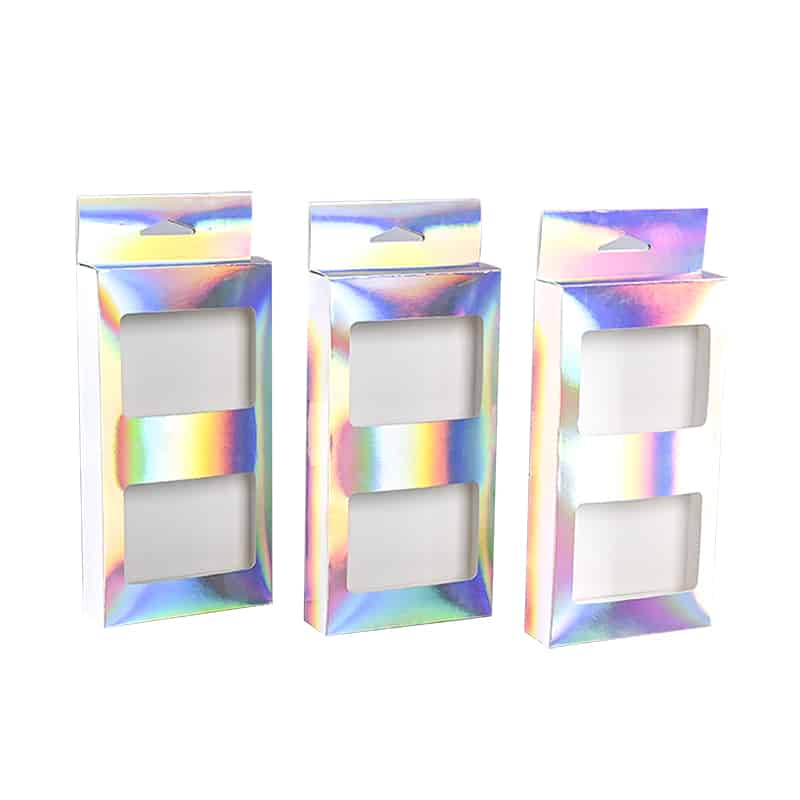 What is Hang Tap Box?
Hanger Tap Box is referred to the product packaging box with a euro-hole suspension, which is a normal folding box expanded by a hanger: The folding box is supplemented with a cardboard flap on the upper back of the box. The hole that is typical for euro holes is located in this flap. For this reason, the Folding Box with Euro Hole is also known as a Hanging Retail Packaging Boxes.
The freely selectable formats of the folding boxes and thus also of the hang tab boxes are in the following areas (Attention: The three dimensions are interdependent. The maximum format cannot, therefore, be given as a blanket):
Length: 55 – 315 mm
Width: 35 – 175 mm
Height: 35 – 625 mm
These are always the inside dimensions of the product box. If you already have the dimensions of your product ready, you can order your custom hang tab box from us.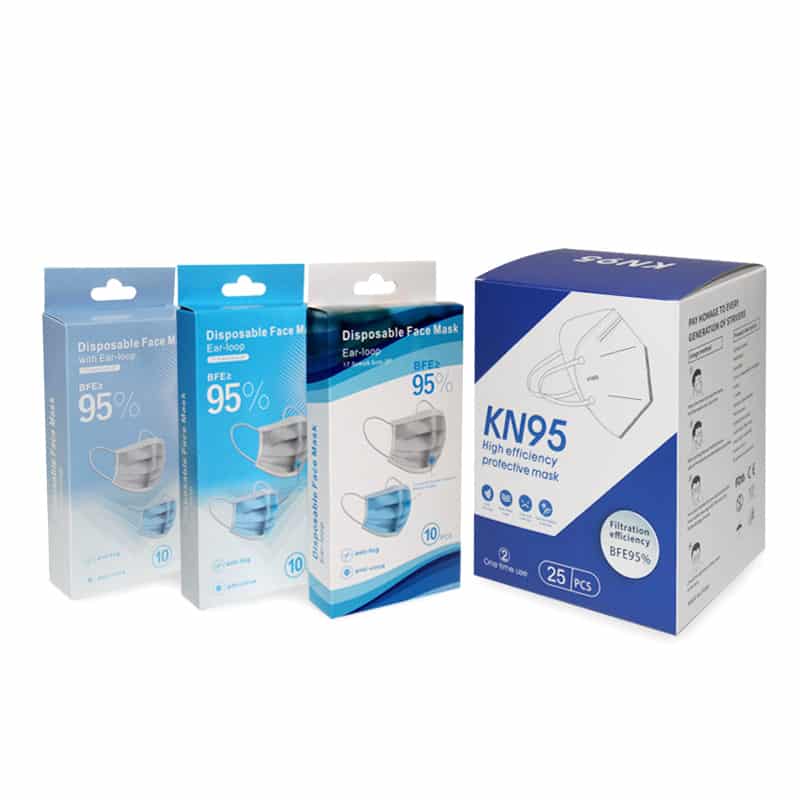 What Does the Hang Tab Box Bring?
The hang tab box is used to highlight your product packaging at the point of sale. The hanging retail box can then be placed on the sales stand in a way that suits the target group. For example, if you've designed a colorful and curious product box, you may be targeting children with it. It makes sense to place these artistic hanging boxes at their eye level. If, on the other hand, you have developed a smart and intellectual game, it is worthwhile to place your product packaging with euro holes in a higher position.
In general, you can place and advertise your product in places that are cheap and at eye level. Hanging product boxes are particularly common on the front sides of retail shelves. In addition, a product box with hanging is just as often found where two shelves are adjacent.
What are the Advantages of Hanging Retail Boxes?
As already mentioned, one of the great strengths of the hanging box is that it can be placed at the point of sale. Thanks to the intelligent product packaging with euro hole suspension, you do not need any additional displays, stands, or other solutions to present your product in an expressive way. This not only saves you space but also money. Because the development of new marketing tools is not only nerve-wracking but also usually very cost-intensive. The hanger tab box increases the visibility of your product box.
The flap of your hang tab box can also be printed – to the same extent as the rest of the folding box. So you have more space to communicate your advertising message in detail.
Another advantage of the hanging retail box is its versatility. A folding box with euro holes is initially a hanging box. Specifically, this means that you as the seller can easily hang up your product on shelves. A hanging box is also a normal folding box – so it can also be easily placed on the shelf or on the sales counter.
Printing a product box with a euro-hole suspension gives your hang tab box an individual note. In summary, the hang tab box is a practical, individual product packaging that increases your visibility for your exciting product!
Which Products is the Folding Hang Tab Box Suitable For?
Hang tab boxes and folding boxes are used particularly frequently as cosmetic packaging or as packaging for pharmaceutical products. Depending on the weight and size, Kali custom hang tab product boxes can also be used as bottle packaging, can packaging or glass packaging. The hanging box with euro holes is also popular as product packaging for confectionery or shrink-wrapped foods. The hanging retail packaging is suitable for different areas of application, depending on the choice of base.
In the trade, the hanging box is also often used for the following products:
Fabric products such as hosiery, hats, etc.
Small technical products
Hardware (screws, nuts)
Earplugs, plasters
Cosmetics
Batteries
Smoke detector
Coupons
How To Design the Hang Tab Box?
The design of the hanging retail boxes is similar to the design of folding boxes. With the hang tab box you can also print the euro hole hanger. When printing on the hang tab box, you can choose between 4/0 printing and various special colors.
1) Printing of hanging boxes
The 4/0 printing is suitable if you need a colorful four-color print on the outside. We also offer you the option of printing your box with PANTONE special colors. You can print your euro hole hanger – just as you imagine it.
2) Material of hanging boxes
The choice of materials offers another design option. On madika.de you can choose between the following five materials:
Solid Bleached Sulfate (SBC) Paperboard
Solid Unbleached Sulfate
Coated Unbleached Kraft (CUK)
Coated Recycled Paperboard
Uncoated Kraft Back Board
Liquid Packaging Board
White Lined Chipboard
The white cardboard is suitable for particularly creative designs. Since the material is white, there are hardly any color changes during printing. The cardboard is printed on one side with white chalk paint, which gives it a slightly shiny surface. The Solid Unbleached Sulfate Cardboard, the back of the SUB is white and remains uncoated, which gives it a more natural, matt character. The printing inks appear on the natural side of the sulfate board, brown on the natural board, and a little darker or more matt on the grass board, as the materials have a coarser and darker surface. The kraft cardboard is particularly suitable for products from the sustainable sector. If, on the other hand, you consider your product to be something exclusive and unique, the only option for you is natural cardboard in black. This high-quality product packaging increases the elegance of your product.
How To Make Your Hang Tab Box Stand Out?
You can also simply add a practical viewing window to your hanging box. This is particularly suitable if your product can speak for itself in terms of marketing and does not require any further major marketing measures on the packaging.
With a high-quality finish, such as hot foil stamping, UV varnishing or blind embossing, you can draw customers' attention to your product and create a true packaging experience. With blind embossing, for example, your customer can feel the design, while hot foil embossing catches the eye with a slight twinkle.
Latest posts
In May 2020 our company Zhuhai Kali Development donated 100.000 facemask to the Dutch healtcare organisation Stichting Cordaan. Completly in li......

This is our first time that Kali company has gone to Hungary. Because have enough time, so we decided to visite some local tourist attractions.......

  This is Kali's first show at London Luxury Packaging 2018 for our high-end paper boxes.    Kali Products showed at the fair were empt......