How We Help The Clients
1,701 views
Published by
April 5, 2019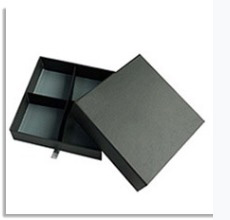 Suzanne is one of our kali regular customers.  In our first time talking via Alibaba, she just wanted to do a test order of custom paper box with 500pcs.  Cause she had no idea for the packaging solution, she has different products with different colors, she want to make same paper packaging box but it should be flexible to fill different gift sets for different festivals.  That was also her first time to do oversea purchasing, she didn't know how to handle the importing issue.
She was thinking she was a troublesome client with small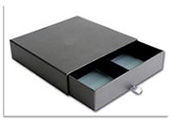 order quantity, we would not be patient to her. However, we keep the patience to give suggestions for all her questions.

For packaging solution, we suggest same size paper box but design different inlays to fill her gift sets, we also design different accessories as a decoration for different festivals. For shipment and importing, we listed out the steps to her and also check a local broker to do customs declaration for her. I gave her my personal contacts and keep in touch
to support her in case she needs any information.
She was very happy with our suggestions and agreed to increase the order quantity to meet our MOQ 5000pcs.  But after she received our sampling box, she felt the quality is so good and everything is better than her expectation.  So, she decided to place the first order with 20000pcs by one time.
Now we are keeping very good friendship and business
relationship all the time.
CUSTOMER FEEDBACK: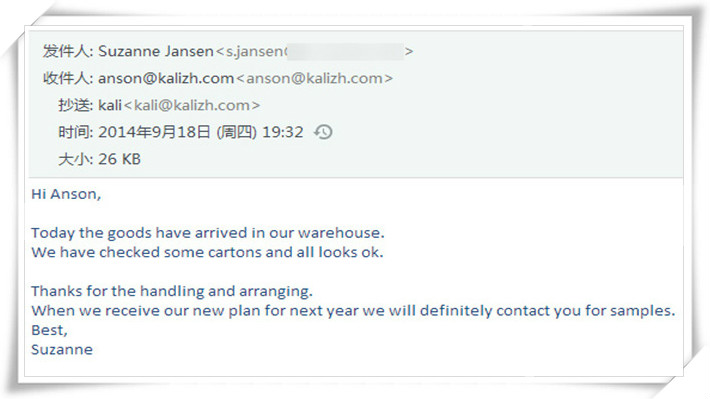 Latest posts
After years of experience accumulation, KALI (Luxury-Paper-Box.Com) become the manufacturer that can produce a wide variety of good-looking pac......

                                  In July 2021, Henan China was stricken by severe flooding.                                                  ......

In May 2020 our company Zhuhai Kali Development donated 100.000 facemask to the Dutch healtcare organisation Stichting Cordaan. Completly in li......