Choco Paper Box With Large Divider 丨 Large Volume Chocolate Box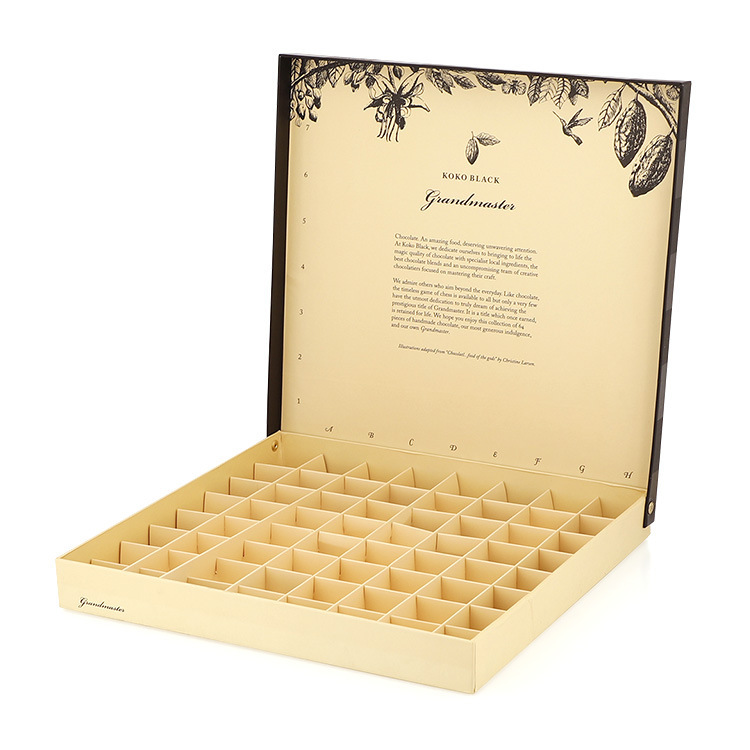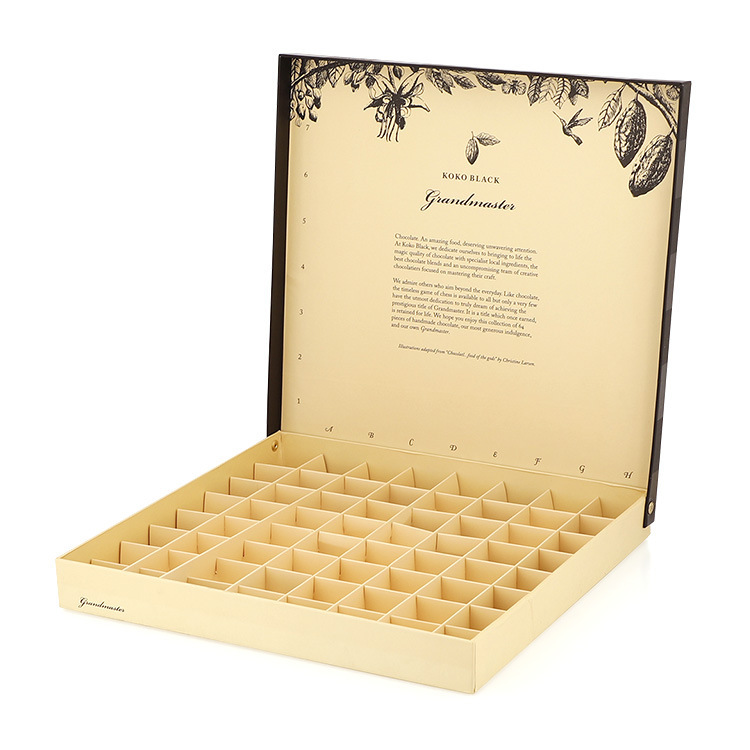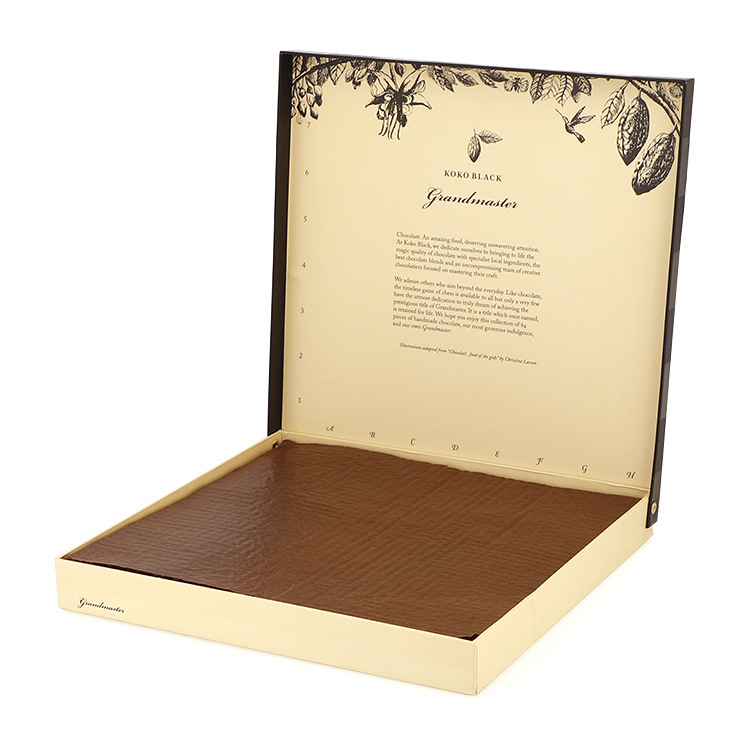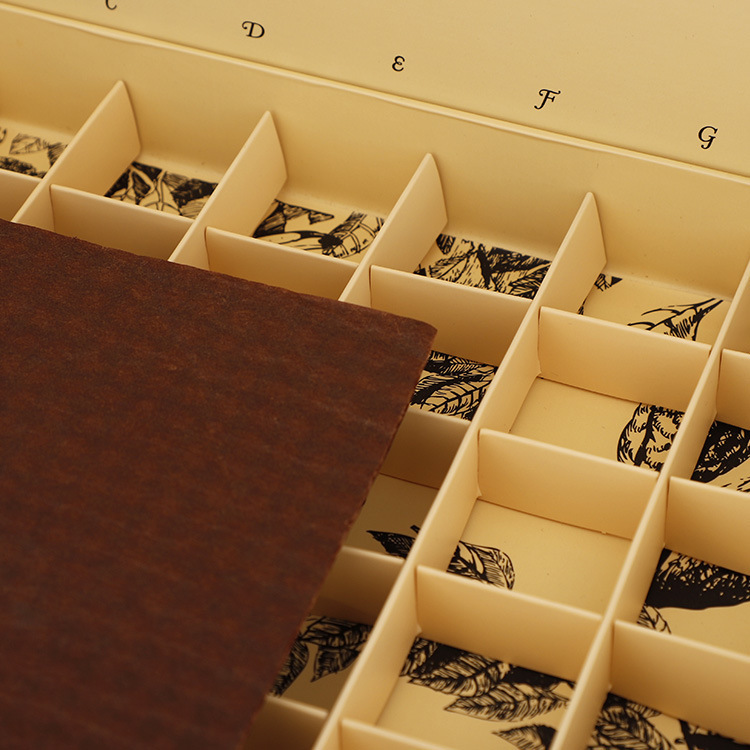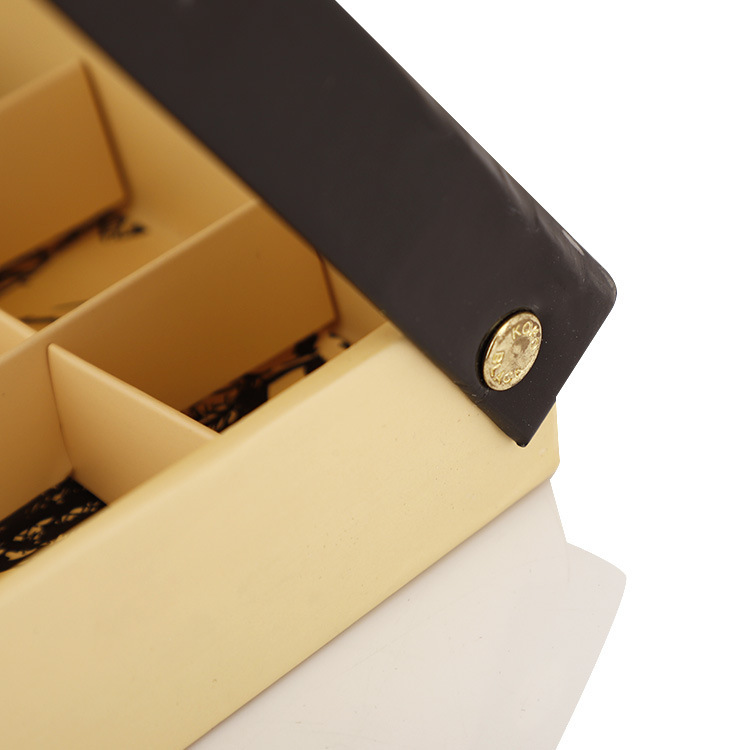 Chocolate Paper Box With Large Divider
Introducing our Chocolate Paper Box With Large Divider, a versatile and stylish packaging solution designed to elevate your chocolates, desserts, candies, and other products. Crafted with utmost care and attention to detail, this box is an ideal choice for presenting your treats or gifting them to loved ones on special occasions. From luxurious chocolates to […]
OEM/ODM :

Accept Custom Designs

Design :

Free Design Service

Sample :

Free Stock Sample

Material :

Cardboard

Structure :

Flip Top

Volume :

Customized

Response Time :

Within 24 Hours During The Workdays

Tag :

Chocolate Drawer Boxes, Custom Chocolate Boxes, Custom Chocolate Packaging Boxes, Wholesale Chocolate Packaging Box
Introducing our Chocolate Paper Box With Large Divider, a versatile and stylish packaging solution designed to elevate your chocolates, desserts, candies, and other products. Crafted with utmost care and attention to detail, this box is an ideal choice for presenting your treats or gifting them to loved ones on special occasions.
From luxurious chocolates to delightful desserts, this box is thoughtfully designed to accommodate a variety of delectable creations. The large divider inside offers ample space for organizing and showcasing your products in an enticing manner. Imagine the joy of opening this box to reveal perfectly arranged chocolates or desserts, each one invitingly placed within its own individual section.
The beauty of this chocolate magnetic box lies in its versatility. It can effortlessly adapt to your brand's aesthetic, allowing for a wide range of customizations. Choose from different styles, materials, printings, colors, and sizes to create a unique charm that reflects your brand's identity and captivates your customers. Whether you prefer a minimalist design with elegant finishes or a vibrant and bold look that catches the eye, our box can be tailored to your exact specifications.
Crafted with premium materials, this box ensures durability and protection for your edible creations. The sturdy construction guarantees that your products remain intact during transport or display, assuring both you and your customers of the highest quality packaging.
In addition to its aesthetic appeal, our custom chocolate box prioritizes convenience. With its easy-to-open design, your customers can access their treats effortlessly, making it a pleasure to indulge in the delicious contents. Whether they're savoring the chocolates themselves or presenting them as a gift, this box enhances the overall experience.
Product details:
Large divider: The spacious divider inside the box allows for the organized display of chocolates, desserts, candies, and other delectable treats, ensuring each item is prominently showcased.
Customization options: Choose from an array of styles, materials, printings, colors, and sizes to design a custom box that perfectly complements your brand and adds a unique charm to your products.
Premium materials: Crafted with high-quality materials, this box offers durability and protection, ensuring your treats reach their destination in perfect condition.
Easy access design: The box opens effortlessly, providing convenient access to the contents, making it a pleasure for your customers to enjoy or present the treats.
Precision printing: Our advanced printing techniques ensure that your branding, logos, or custom designs are impeccably displayed on the box, creating a visually stunning and professional presentation.
Our commitment to quality extends to the printing process. Your branding or custom designs are flawlessly portrayed on the box's surface, thanks to our precise printing techniques. From logos to intricate patterns, the final result is a visual masterpiece that showcases your products in all their glory.
Embrace the art of presentation and elevate your brand with our Chocolate Paper Box With Large Divider. With its customizable options, unmatched quality, and attention to detail, this box is sure to leave a lasting impression on your customers and add a touch of magic to any occasion.
Product Feature

Customization

Please send inquiry with specifications

Shipping

DHL/UPS/FedEx etc,Sea cargo


Sampling Time

3~7days

Lead Time

15-35days

Payment

30% deposit

payment Terms

MOQ

1000pcs or as discussed