Round Velvet Chocolate Box - Gift Round Box Sale | KALI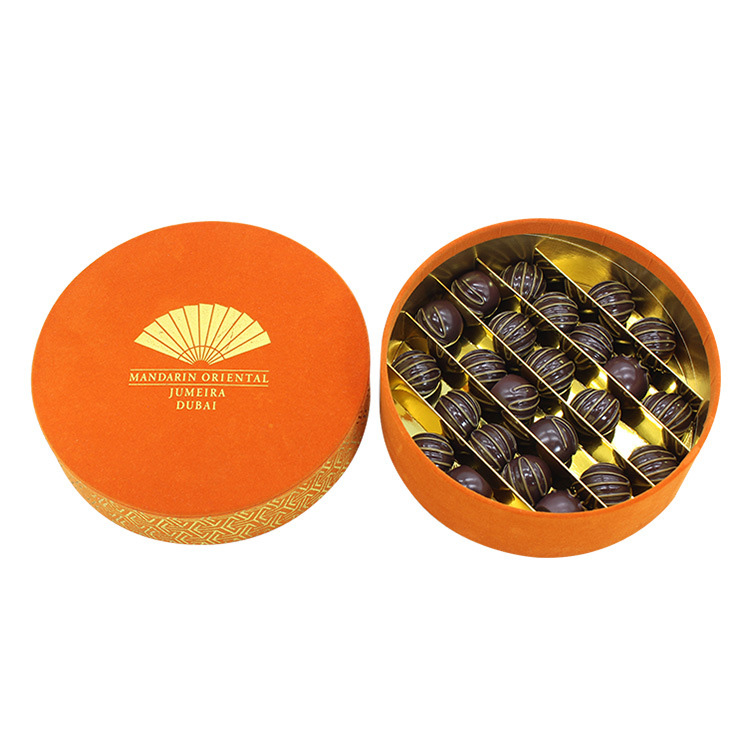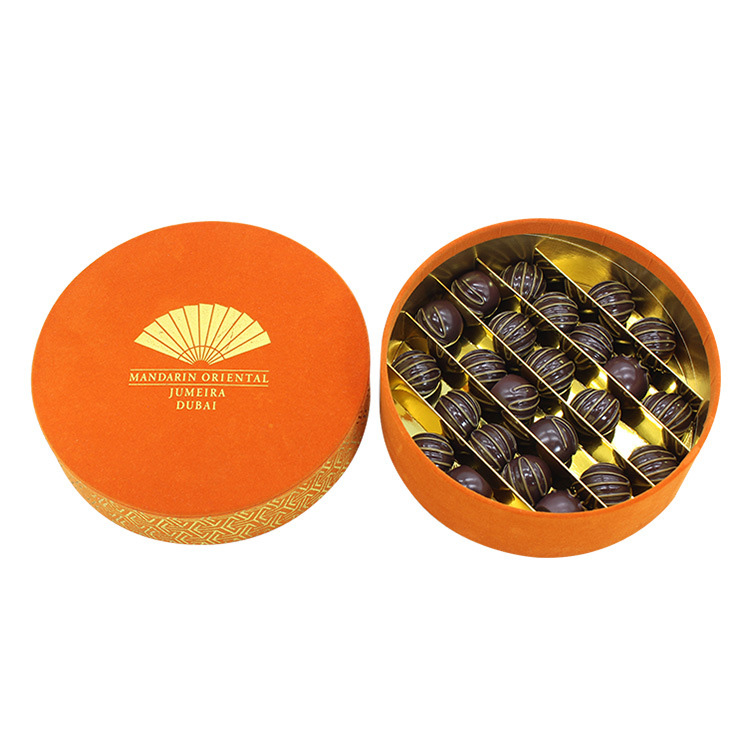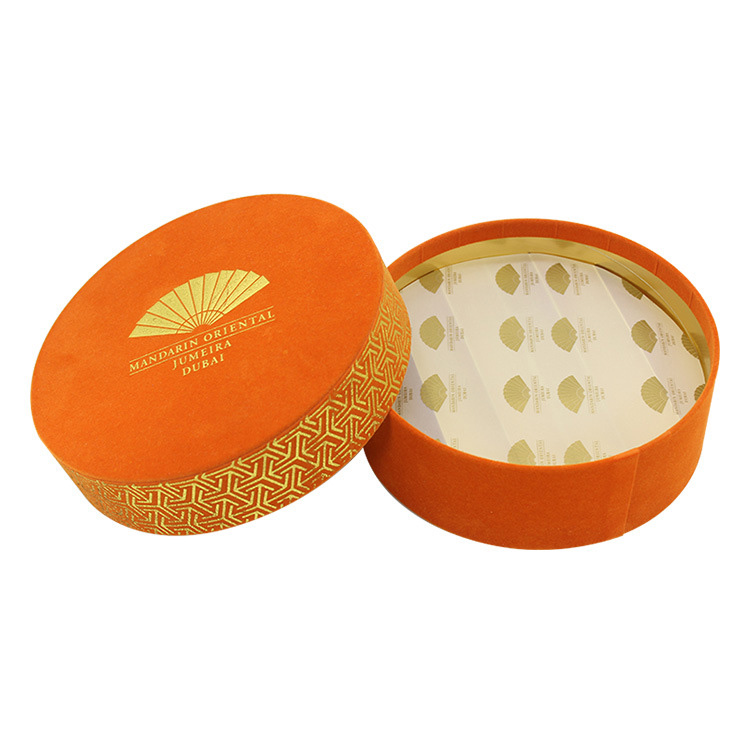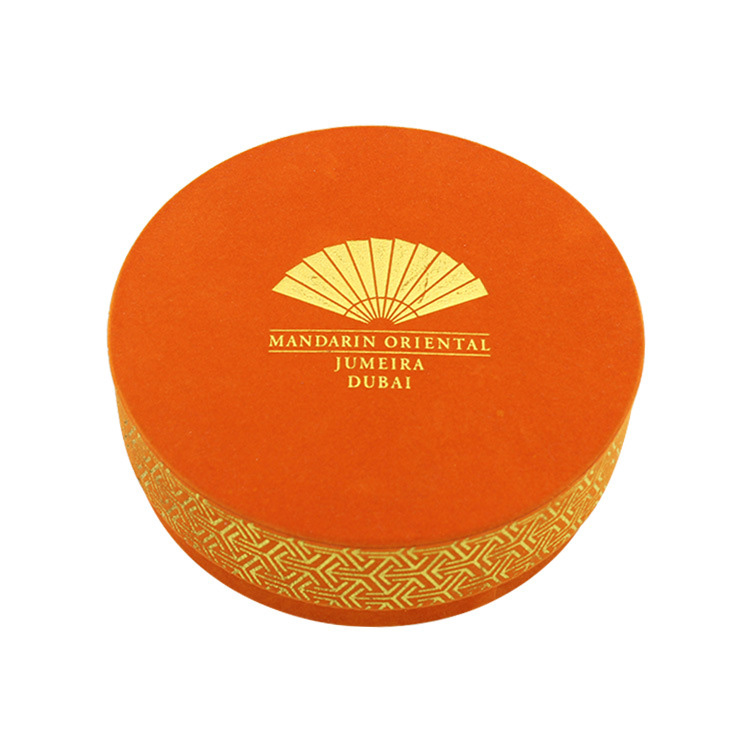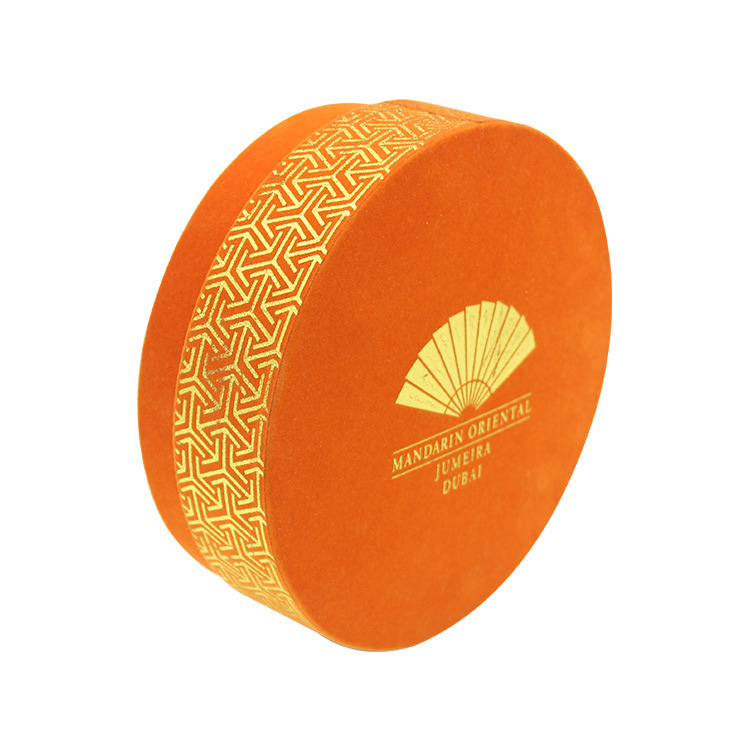 Round Velvet Chocolate Box
This Round Velvet Chocolate Box can be a perfect packaging box or gift box for chocolate, desserts, candies, and other products box. Different styles, materials, printings, colors, sizes can be applied to your custom chocolate box to help you add a unique charm to your products.
OEM/ODM :

Accept Custom Designs

Design :

Free Design Service

Sample :

Free Stock Sample

Material :

Cardboard

Structure :

Round Shape

Volume :

Customized

Response Time :

Within 24 Hours During The Workdays

Tag :

Custom Chocolate Boxes, Custom Chocolate Packaging Boxes, Round Chocolate Box
Introducing the Round Velvet Chocolate Box, a perfect packaging and gift solution for your chocolates, desserts, candies, and other delightful products. This exquisite cheap round box combines functionality with an aesthetic appeal, providing a luxurious and charming way to showcase your offerings. With options for customization in styles, materials, printings, colors, and sizes, you have the opportunity to create a unique and enchanting chocolate box that captures the essence of your brand.
Product Details About Our Round Chocolate Box
Versatile usage: The Round Velvet Chocolate Box is designed to accommodate a wide range of products, making it suitable for chocolates, desserts, candies, and more. Its versatility allows you to present different items effortlessly, catering to various occasions and preferences.
Customization options: We understand the importance of brand identity and individuality. That's why we offer customization options for the cost-effective velvet chocolate box. Choose from different styles, materials, printings, colors, and sizes to create a tailor-made packaging solution that epitomizes the charm and character of your products.
Luxurious velvet exterior: The velvet exterior of this chocolate box adds a touch of elegance and sophistication. The smooth and plush texture elevates the sensory experience, creating a delightful tactile sensation that enhances the perception of quality and luxury.
Functional design: The round shape of the box not only adds visual interest but also maximizes space efficiency. The absence of sharp edges or corners allows for a smooth and seamless presentation, eliminating any distractions and drawing focus directly to the contents of the box.
Enhanced product presentation: With the Round Velvet Chocolate Box, your products will be presented in the most captivating and enchanting manner. The combination of its exquisite design, customizable options, and premium materials ensures that your chocolates or other treats are displayed with the utmost elegance, attracting attention and evoking a sense of anticipation.
Embrace the beauty and versatility of our Round Velvet Chocolate Box, where functionality meets luxury. Elevate your product packaging and gift-giving experience by incorporating your unique brand elements, allowing your chocolates, desserts, candies, or other products to shine in their own enchanting way. With our commitment to quality and customization, you can confidently create a packaging solution that leaves a lasting impression and adds an alluring charm to your offerings.
Product Feature

 Customization  

 Please send inquiry with specifications

 Shipping 

 DHL/UPS/FedEx etc,Sea cargo


 Sampling Time

 3~7days

 Lead Time

 15-35days 

 Payment

 30% deposit

 payment Terms

    

 MOQ

1000pcs or as discussed