Square Chocolate Gift Boxes with Inserts - Chocolate Box Company | KALI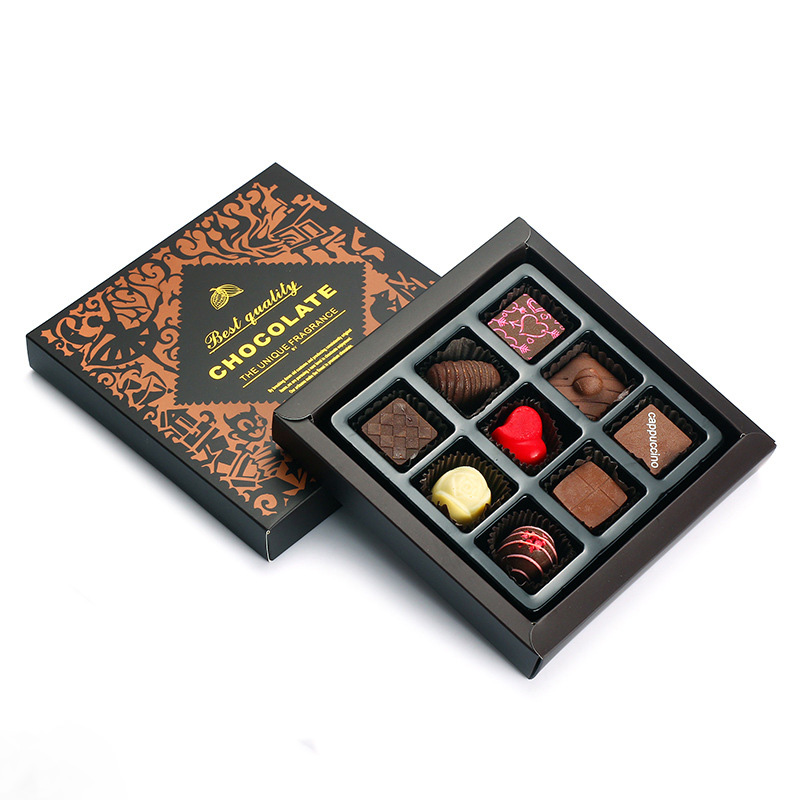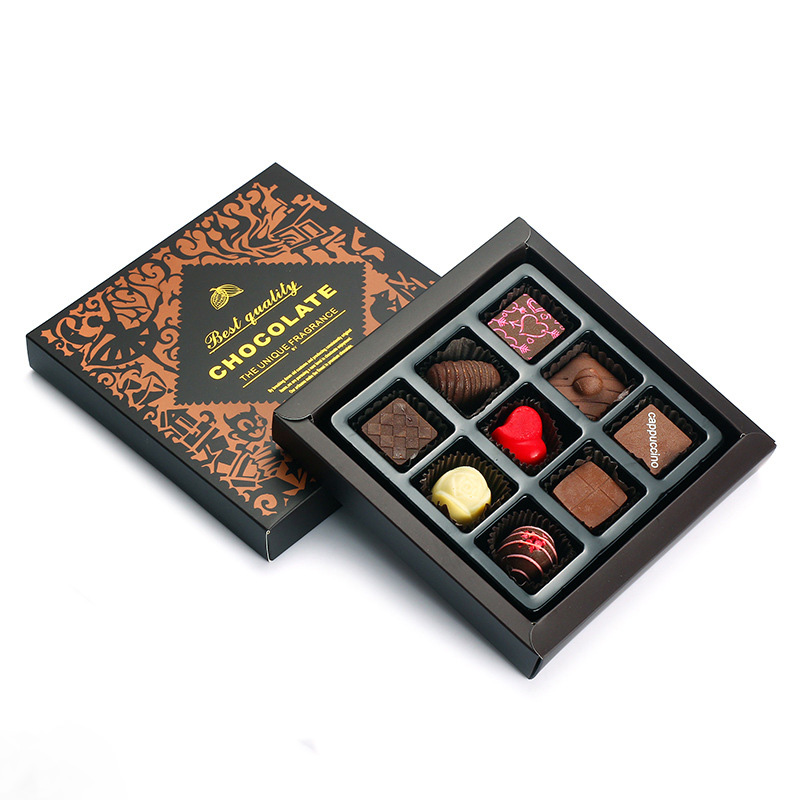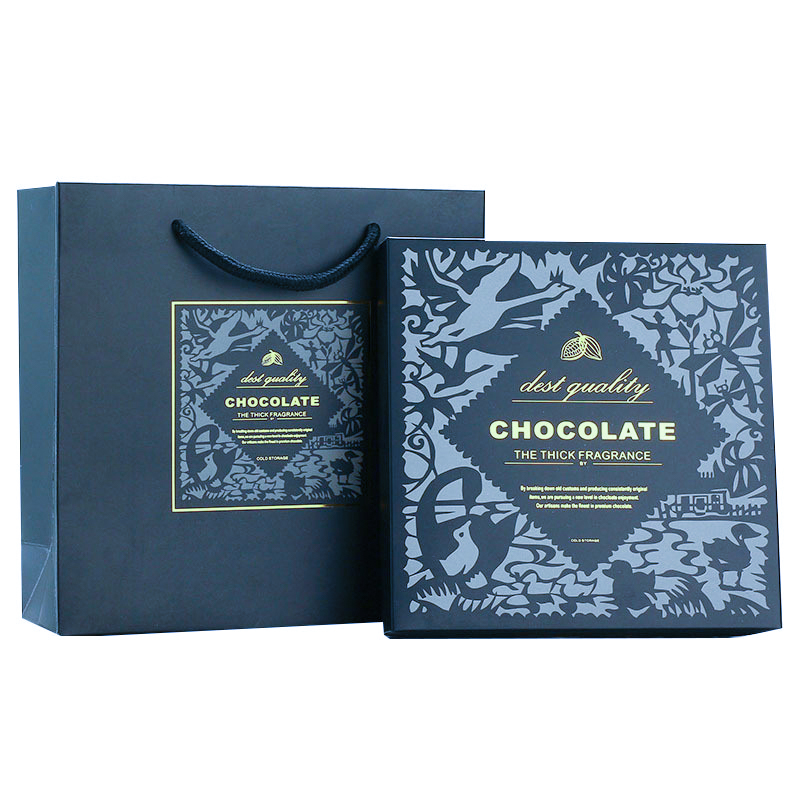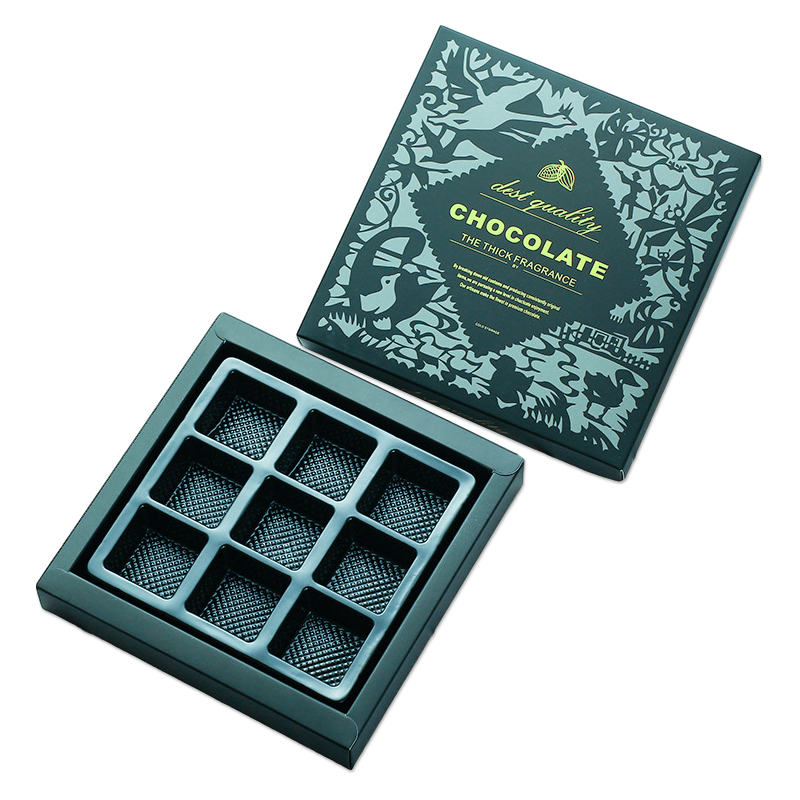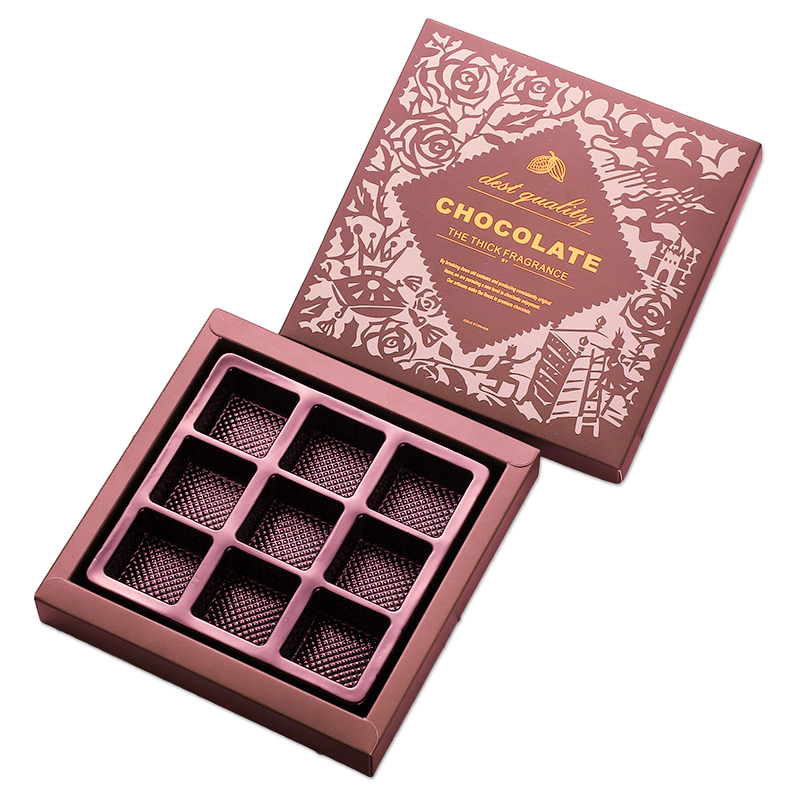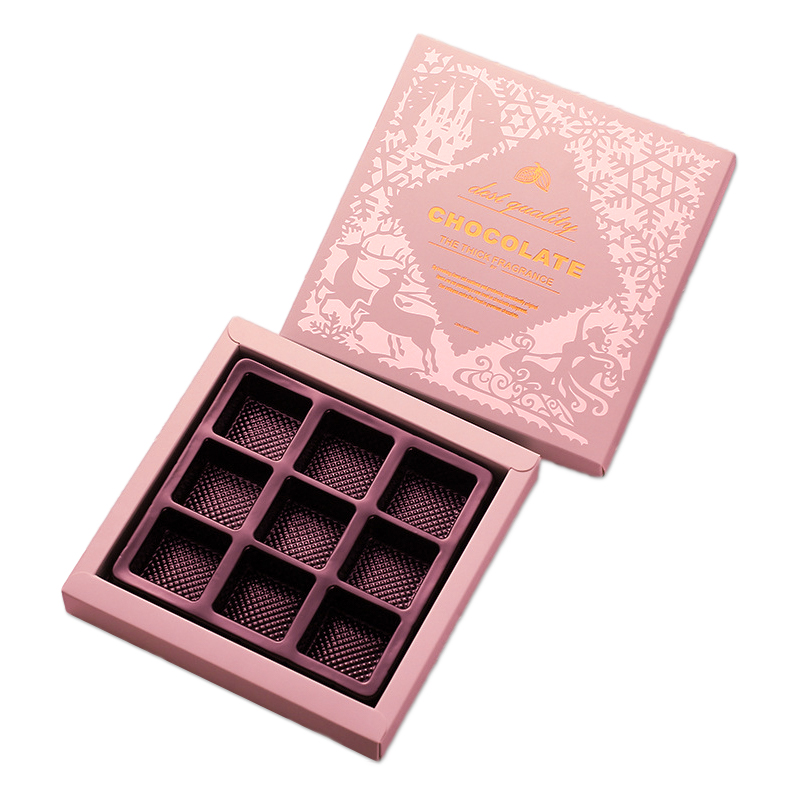 Square Chocolate Gift Boxes with Inserts
Transform your delicious chocolate goods into exquisite works of art with our custom Squad Chocolate Gift Boxes with plastic inserts. Designed with an eco-friendly assembling lid-bottom structure and crafted from top-grade materials, these gift boxes are the perfect packaging solution to showcase and protect your delectable treats. The presentation of your chocolate products is just […]
OEM/ODM :

Accept Custom Designs

Design :

Free Design Service

Sample :

Free Stock Sample

Material :

Cardboard+Clear Window

Structure :

Lid-Bottom Box

Volume :

Customized

Response Time :

Within 24 Hours During The Workdays

Tag :

Square Chocolate Gift Boxes, Custom Square Chocolate Boxes, Square Chocolate Packaging Box, Square Chocolate Box With Inserts
Transform your delicious chocolate goods into exquisite works of art with our custom Squad Chocolate Gift Boxes with plastic inserts. Designed with an eco-friendly assembling lid-bottom structure and crafted from top-grade materials, these gift boxes are the perfect packaging solution to showcase and protect your delectable treats.
The presentation of your chocolate products is just as important as their taste, and our custom squad chocolate gift boxes are here to elevate your brand presence. With their stunning design and surface finishing, these boxes will complement your fresh food products, capturing the attention of your customers and making a lasting impression.
Custom Chocolate Gift Boxes
Our team specializes in manufacturing custom chocolate boxes in a wide range of shapes, sizes, colors, and finishes, allowing you to fully customize your packaging according to your unique needs. Whether you prefer a classic rectangular shape or a playful square, we have the options available to cater to your specific requirements.
The quality of your packaging is our top priority. We utilize top-grade materials to ensure the durability and protection of your chocolates. Our plastic inserts are carefully designed to secure each piece, preventing any shifting or damage during transit. This means that your customers will receive your products in pristine condition, preserving the freshness and presentation of your chocolates.
The customization options are limitless when it comes to our squad chocolate gift boxes. You can choose from a variety of colors and finishes, such as elegant matte or luxurious gloss, to create a packaging design that aligns perfectly with your brand aesthetic. Add your logo, brand name, or special messaging to further enhance brand recognition and create a memorable unboxing experience for your customers.
Whether you need packaging for a small artisanal chocolate business or a larger-scale production, our custom squad chocolate gift boxes are designed to meet your specific needs. We are committed to delivering high-quality, visually appealing, and functional packaging that showcases your chocolates in all their glory.
Product Details
Eco-friendly assembling lid-bottom structure: Our gift boxes are designed with an eco-friendly structure, promoting sustainability in packaging while providing durability and protection for your chocolates.
Top-grade materials: We utilize high-quality materials to ensure the longevity and safeguarding of your chocolate products during storage and transportation.
Plastic inserts for secure placement: The included plastic inserts are specifically designed to hold each chocolate securely in place, preventing any movement or damage.
Wide range of shapes, sizes, colors, and finishes: We offer a diverse selection of customization options, allowing you to choose the perfect shape, size, color, and finish for your unique brand and product needs.
Fully customizable: Add your logo, brand name, or personalized messaging to create a custom packaging design that reflects your brand identity and enhances brand recognition.
Product Feature

 Customization  

 Please send inquiry with specifications

 Shipping 

 DHL/UPS/FedEx etc,Sea cargo


 Sampling Time

 3~7days

 Lead Time

 15-35days 

 Payment

 30% deposit

 payment Terms

    

 MOQ

1000pcs or as discussed