Best Christmas Calendar Box Designs 2022 – Top 8 Luxury Advent Calendar Design Ideas
440 views
Published by
November 23, 2022
Christmas is not just a day. The whole of December is full of strong and charming expectations of the festival, just like when we were young, we looked forward to the Spring Festival early in the process of deducting, cleaning, preparing New Year's goods, and buying new clothes. Smart brands have long seen through, grasped this expectation, pushed their products to more customers with appropriate holiday packaging, and made them willing to pay the bill. Perhaps they understand this consumer psychology best: sometimes what makes us happy is not the festival itself, but the waiting accumulated before the festival comes. Such excitement and expectation are the most unforgivable. The products accompanying us in this process will also be the best witness of the festival's joy. Next, we are introducing you to the 5 best Christmas countdown boxes.
Top 8 Best Christmas Calendar Box Designs 2022
1. Fortnum&Mason Christmas Tea Calendar Box
There is a festive mood throughout the month of December at the Western Cultural Zone. Opening each morning of December with a cup of fragrant tea is the greatest way to celebrate. The tea-loving populace may now enjoy a festive advent calendar from Fortnum&Mason. There are 24 different types of tea from Fortnum & Mason included in the calendar box. From December 1 through December 24, one box will be opened each day as a countdown to Christmas Day.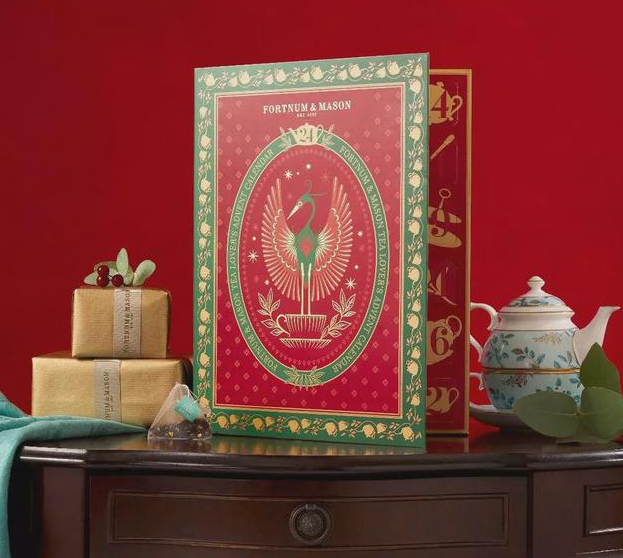 2. Protein Ball Co. Christmas Egg White Ball Calendar Packaging
The egg white Christmas calendar for fitness enthusiasts and those who want to keep healthy in the Christmas month came into being again. It contains a combination of six flavors. There is a delicious vegetarian egg white ball hidden behind each small window. On the eve of Christmas, there is a special festival egg white ball, so that families can enjoy delicious food and not be afraid of gaining three pounds every holiday.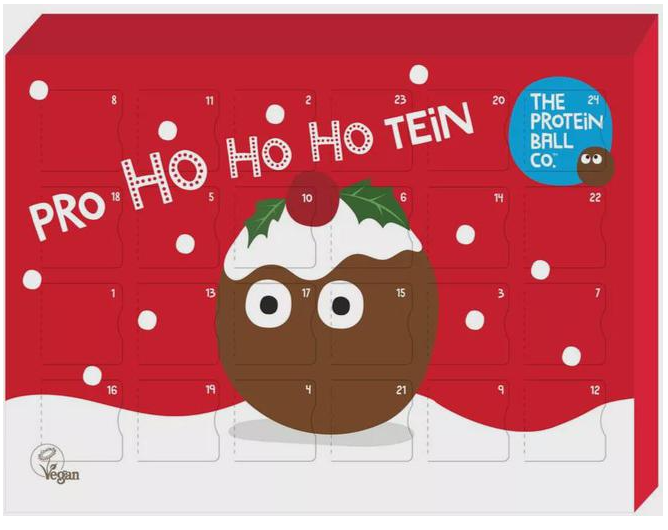 3. NESPRESSO Christmas Coffee Calendar Packaging
Colombian fashion designer Johanna Ortiz brings the charm of the forest to Nespresso's festival collection. The design inspiration of this package comes from the protection of the ecosystem in the coffee growing area. This kind of forest and fashion countdown is a presentation of the progress of design and natural environmental protection, which adds more green to this year's celebration. From December 1 to 23, while enjoying daily coffee, consumers are also supporting environmental protection. On Christmas Eve, December 24, a hidden gift can be opened.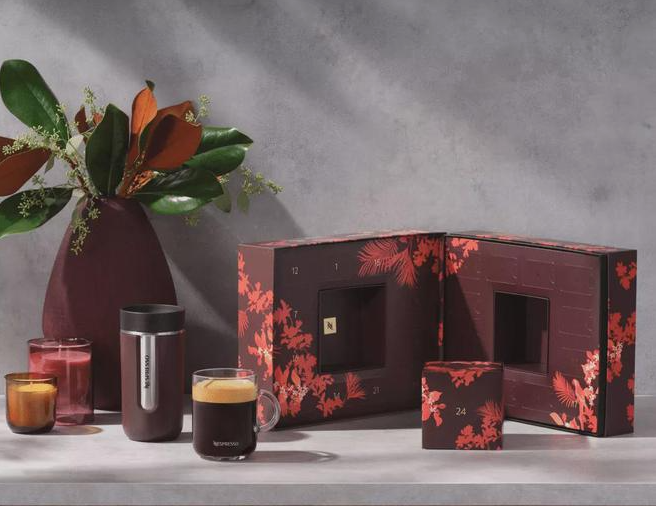 4. That Boutique By Gin Company Christmas Golden Wine Calendar Package
In this annual festival, the golden wine of that Boutique-y Gin Company is also packaged in the calendar box! There are 24 small cups of gin under the illustration package of food and wine scenes. Facts have proved that gin can also be hidden in a small calendar, giving you a different taste of tipsy every day. A small bottle of golden wine will not bring too much burden. After all, golden wine is good, but don't be greedy.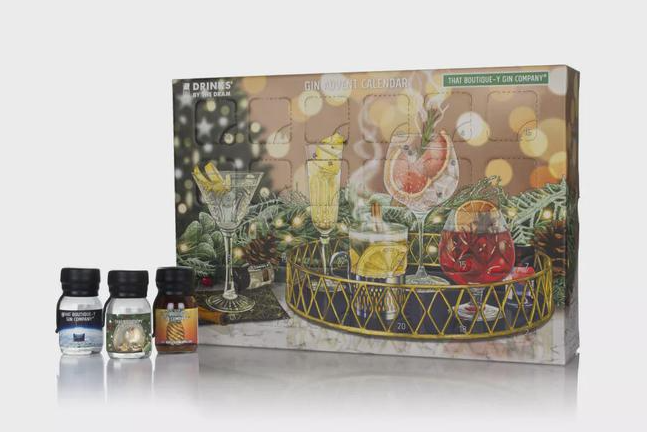 5. Hotel Chocolate Christmas Chocolate Calendar Packaging
Hotel Chocolate always has a series of very attractive Christmas calendars. In order to meet customers' desire for sweets, nine different chocolate calendars have been launched to meet everyone's taste. A unique Christmas countdown chocolate product is provided behind each door. The rich and powerful chocolate lineup is not only made into a festival countdown calendar but also shows the products provided by Hotel Chocolate throughout the year. Every day of 24 days is carved into a bite-sized gift. Each calendar is opened like a book. The chocolate in it is shaped like reindeer, trees, and snowmen, and is specially customized, which makes the process of finding the chocolate of the day more pleasant.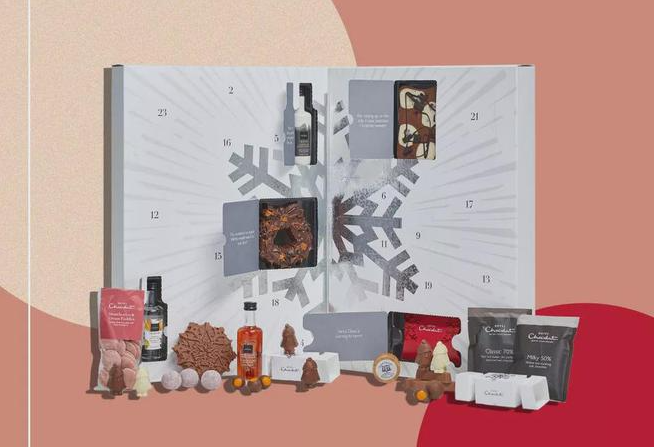 6. Whittar Christmas Tea, Coffee, Hot Cocoa Calendar Packaging
Whittar's most popular tea, coffee, and hot cocoa products are hidden in the holiday calendars of these three different product lines. Open each small door, and all you need is to take out your favorite cup and share the holiday joy with your loved ones, because each drawer, whether it is a coffee calendar or a hot cocoa calendar, is for two people. Enjoy double delicious food every day from December 1 to Christmas Eve.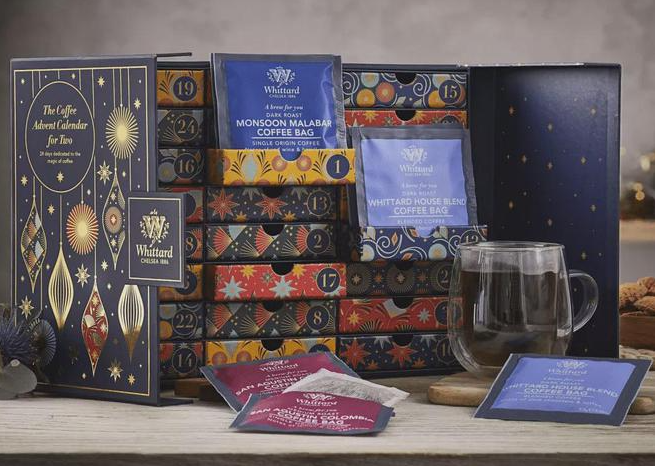 7. Lakrids by Bülow Christmas Chocolate Licorice Calendar Packaging
Lakrids by Bülow wanted to increase the environmental protection of packaging while delivering delicious food. This year, they only used a few grams of plastic on the packaging of each countdown calendar. The licorice sandwich, wrapped with chocolate, takes you to explore the amazing combination and sensory taste experience. When counting down to Christmas Eve, you will find that each grid surprise is two shared packages, but sharing is sometimes optional. After all, one person may not have enough to eat.
8. Custom Golden House Advent Calendar Box By KALI
You can count down the days until Christmas with KALI golden home advent calendar boxes, which have a distinctive design and aesthetic appeal thanks to their 24 doors on the front surface; open a door each day to reveal a little surprise. These festive advent calendars, with their golden house-shaped packaging and holiday greetings, will stand out from any other calendar presents the recipient may get. We provide full customization of our luxury house-shaped Christmas calendar box to match your marketing needs.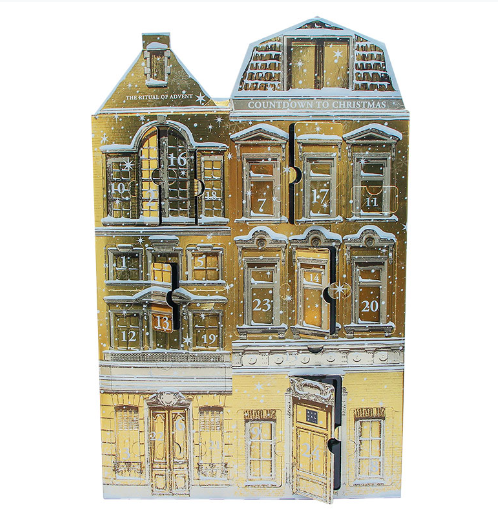 Latest posts
After years of experience accumulation, KALI (Luxury-Paper-Box.Com) become the manufacturer that can produce a wide variety of good-looking pac......

In July 2021, Henan Chi......

In May 2020 our company Zhuhai Kali Development donated 100.000 facemask to the Dutch healtcare organisation Stichting Cordaan. Completly in li......