Best Unboxing Strategy 2021 – How To Create Great Unboxing Experience For Your Brand?
32 views
Published by
January 6, 2021
Great unpacking (unboxing) can be one of the most effective ways to achieve direct marketing, as the unique custom packaging will attract several people. This is even more true if the customer posts on social media.
The experience of unpacking paper boxes is becoming an increasingly integral part of the consumer experience. Everyone unwraps a few gifts from time to time and enjoys them, which shows how important it is for an Internet-based company to have a great experience of unpacking its products. A good unpacking experience will create an emotional connection with your brand, which will strengthen long-term relationships. This underlines the importance of the unpacking experience in the overall marketing experience that the customer experiences from start to finish. Delivering the packaging to the home is the last marketing step the company can undertake before the customer discovers the product.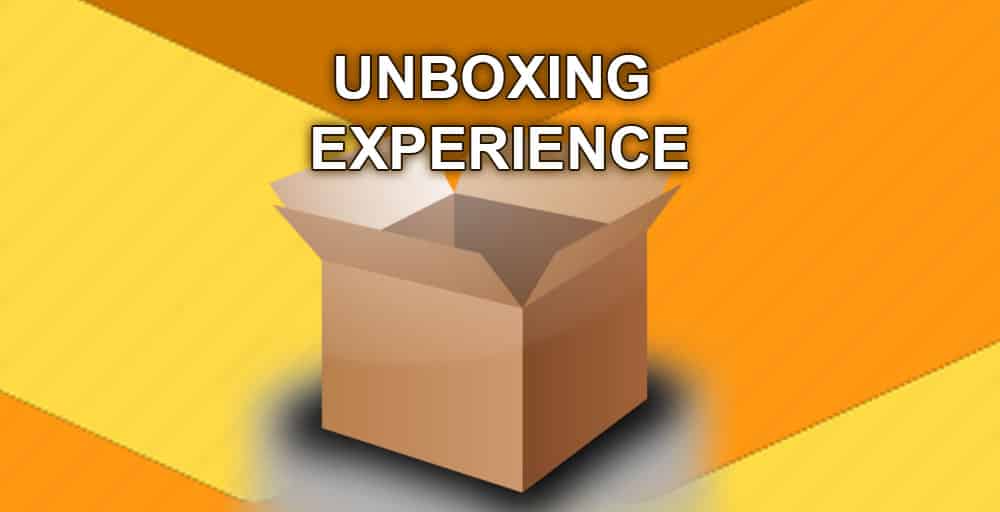 What is Unboxing Experience Of Product Packaging?
Unboxing is the action of opening the shipping and packaging box once you have received it, to discover the interior. In addition, it is important to note that this is not the product it contains. When a person makes an unpacking video, they share their experience when receiving the package. Videos usually start with a closed package on a table, with the moderator explaining the entire journey of the purchase for the customer. They mention where they bought it, what it is supposed to contain and they express their expectations of the object.
Why is The Unpacking Experience Important In Marketing Your Products?
The experience of unboxing has been widely discussed previously, however, it is important to ultimately determine why the unboxing experience matters in marketing the product?
1) Customer loyalty
Customer loyalty is a time-based process, it takes several purchases before a customer says they are loyal to a brand. A large majority of people, up to 37%, say that they need more than 5 purchases before they say they are faithful. This is a significant number of purchases, so it is very important to satisfy your customer until they are true to your brand. Loyalty marketing also plays an important role in traditional marketing mix. It costs 5x more to attract a new customer than to retain an existing customer. But in addition to being profitable, there is also evidence that after establishing a long-term relationship, customers tend to spend 67% more than new ones. This loyalty strategy is based on emotions, it gives the consumer the feeling of being an influencer when he opens his personalized shipping package. By giving the customer the impression of deciding, he will again make his purchases in your online shop.
2) The first impression is priceless
E-commerce companies have far fewer points of contact between their brand and their customers than in traditional physical retail. It is important to capitalize on the points of contact you have, as the shipping box is one of the most important tangible points of contact between the company and its customer. If this packaging is extremely satisfying and visually appealing, the first impression of the consumer will be very good. By the time the customer receives their package, attractive and well-presented packaging will be appreciated and will increase customers' opinion of your business.
3) Increase perceived value
Competition is now very strong on the internet and many products may seem quite similar at first glance. That's why it's important to differentiate yourself from the competition. It is important that you offer more than just a product. If you offer a unique unpacking experience, the customer will be satisfied and will remember your unique way of doing things.
4) Telling stories through packaging design
Packaging plays a full-fledged role in telling a company's values. It is able to convey values and a real message by choosing the packaging and its personalization. As sales platforms become more and more virtual, it is important for a company to convey its message to its customer. However, this is much easier in a physical store where you can more easily immerse your customers in your world. It's harder to immerse a customer in an environment while shopping online. To counter this, one of the only physical points of contact between the company and the consumer is the shipping box, companies must tell their story on the few tangible points of contact. In the end, the design of your packaging totally depends on you, custom packaging shows that your brand goes beyond that for its customers. It gives an overall brand experience, focusing on the overall experience and not exclusively on the product.
5) Support the marketing mix
In addition to bringing a great deal of experience to your customers, custom packaging can also fulfill a content marketing role. In fact, printed shipping packages can also find their place on your own social media. You can communicate on custom packaging as a unique selling point. This is not a reason in itself for customers to choose for your business, but it sends a clear message. It shows that your company strives to improve and take care of the entire customer experience, not just the product.

How Make A Great Unboxing Experience For Your Products?
Now that we've discovered the benefits of a good unpacking experience, it's time to figure out how to create a memorable and shareable unboxing experience for your brand. Many of your competitors might try to develop custom boxes, but if you follow these different steps, you will increase the likelihood of success of your unboxing strategy.
1) Marking your packaging boxes
The first and most obvious step is to brand your packaging. By "brand," we mean the personalization of the packaging so that your packaging is visible and recognizable among your competitors. It should be clear from the moment your customer receives his package that it comes from your store. This will help your brand by strengthening its notoriety. It will also help to generate your customer's enthusiasm, as they will start to want your product as soon as they recognize their packaging. The unique packaging box you can create on our website will give your business a touch of class.
2) Opt for a unique packaging material inside the box
By choosing unique but practical packaging materials inside the box, you can impress your customer even more. For example, if you place your product in one of our shipping boxes with custom tissue paper, your customer will be more than satisfied. It will be completely immersed in the world of your company. This has advantages not only aesthetically, but also practically. By using appropriate holds, your product will arrive intact at your customer's address. By using sustainable products inside your packaging, you will be able to promote and cultivate an ethical image and strong social responsibility. It is important to choose a packaging and design that is in line with your company's values.
3) Product presentation is essential
Once you've chosen an appropriate shipping box and a consistent design, all you have to do is elegantly dispose of your products. It is essential to feature your product in the shipping box. Indeed, when unpacking, it is important that the entire presentation revolves around the product you sold to your customer. The whole experience is really important, but at the end of the day, the pinnacle is your product.
By using sustainable products inside your packaging, you will be able to promote and cultivate an ethical image and strong social responsibility. It is important to choose a packaging and design that is in line with your company's values.
4) Allow your customers to discover more products freely
One way to give the customer the perception that he has some added value by ordering home, perhaps to give free samples of other products. By allowing your customer to discover more of your products, you increase the chances of linking them to your business for a longer period of time. If the customer liked the product he received, and the customer experience, also giving an additional sample will give him several reasons to order again. As previously announced, it is much cheaper to retain customers than to find new customers.
What can also be done is to give coupons. If you offer discounts on your website to a satisfied customer, chances are they will order again. This is ultimately the goal of the unboxing experience.
5) Custom packaging boxes
Online shopping is impersonal in many ways and can be close to the chain's retail experiences. In order to overcome this feeling, you need to show your customers that you care about them and that you recognize them. They need to feel they matter, which in the long run will create a strong relationship between you and your customers.
By personalizing your packaging and changing it regularly, you will be able to continually surprise your customers. If, with each order, they receive their product in a different but relevant package, your customers will be pleasantly surprised by the amount of effort you will put into it. The unboxing experience can greatly improve the relationship between you and your partner.
Kali Printing Supports You in developing your unboxing strategy
Kali Printing is a China leading custom paper packaging company based in Zhuhai which can support you in your actions to develop your company product's unboxing strategy. There are many reasons to develop such a strategy, which is why at Luxury-Paper-Box.Com we have a whole range of products that will meet the growing demand.
First, we can mention products such as custom cosmetic box, food box, flower box, apparel box, hair extension box, jewelry box, perfume box, empty palette, eyelash box, chocolate box and gift boxes, all are high-end customizable paper packaging box that can hold a wide variety of items and meet your needs. Ranging from clothes to very delicate jewelry, the unpacking experience will be very pleasant for the customer and will increase the notoriety of your brand. These luxury gift boxes will appeal to your customers, increasing the chances of them sharing them online.
Latest posts
In May 2020 our company Zhuhai Kali Development donated 100.000 facemask to the Dutch healtcare organisation Stichting Cordaan. Completly in li......

         More information about 2018 Luxury Packaging London Exhibition, please click here                                                    ......

  This is Kali's first show at London Luxury Packaging 2018 for our high-end paper boxes.    Kali Products showed at the fair were empt......