Top 10 Best Candies & Sweets In 2021 – What's Your Favorite Candy
45 views
Published by
June 24, 2021
Nothing tastes better than sweets and candies! Eating can candy not only can chase away your bad feelings, but also reduce your stress. They are perfect for filling candy selections and party favors during any holidays, from Valentine's Day and Easter to Halloween and Christmas. With a handful of yummy candy options, you can wrap these candies in a candy box and gift to your friend, in order to bring a smile to their face. Today, we are going to show you top 10 best candy in 2021, which explodes with a mouthwatering maze of texture and taste that makes candy lovers go crazy.
Top 10 – Swedish Fish
Who could have guessed that one of the America's most beloved sweets originated directly from the cool, sucrose North Atlantic waters? The Swedish fish is a chewy, fish-like candy which was first produced by Swedish candy manufacturer Malaco for the U.S. market in the late 1950s. The candy packaging describes them as "fat free food" and gluten-free. Sweet fish snacks are available in many colors and flavors.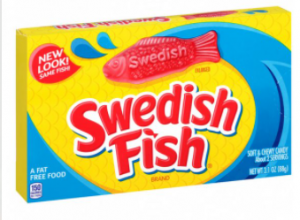 Top 9 – Milk Duds
Milk Duds are a caramel ball, coated with cocoa and vegetable oil chocolate clothing, candies were packed in a small yellowish-orange candy box. They are manufactured by  The Hershey Company. It has the reputation of the single greatest movie watching candy for teenagers. But the company wants to expand the business of candy, including smaller customers.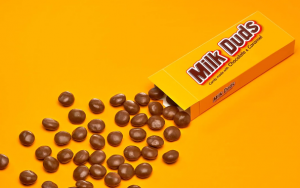 Top 8 – PayDay
The Hollywood Candy Company is a candy bar that was originally launched in 1932. The original PayDay candy bar is made of salty peanuts rolling over a core of nougat sweet caramel. PAYDAY Peanut Caramel Bars are the right combination of salty sweet goodness. Since 1996, the Hershey Company has continuously manufactured traditional PayDay candy bars sans chocolate. Hershey launched the Chocolatey PAYDAY bar in 2020 as part of the permanent PAYDAY product range.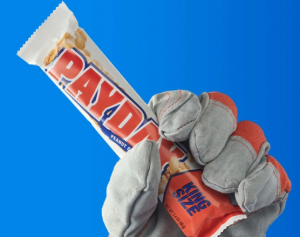 Top 7 – Sour Skittles
Skittles is a fruit-flavored candy brand, presently manufactured and sold by Wrigley Company, a division of Mars, Inc. A variety of bite-sized chewy candies with a colourful candy shell  been sold in Tropical, Wild Berry, Dessert, Sweet Heat, Smoothie, and Sour flavor. As for the Sour Skittles is a game changer for the Skittles Organization.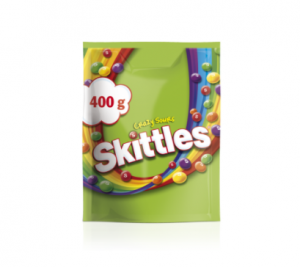 Top 6 – Fruit Stripes
Fruit Stripe is a natural artificially flavored gum that is eternally fruity, with the tastes of Wet n' Wild Melon, Cherry, Lemon, Orange and Peach. Each stick of brightly aromated gum is strapped exactly like the Zebra mascot Yipes and comes with a delightful temporary Yipes tattoo in motion. The "Five Flavor Gum" was invented by James Parker and ended first during the early 1960s by the Beech-Nut company. This is a unique candy with unique candy box packaging printed tattoos on it.
Top 5 – SweeTarts Ropes
Nestle presents a new candy variation under its brand SweeTARTS. SweeTART Ropes is the first of its type, a liqueur-style candy with an electric, sweet and tangy flavor and soft texture to debut on the "Get Roped In" dating show presented by Shay Mitchell. It is offered in a cherry-like taste with a punch. SweeTARTS clothes may be purchased nationally at large retail shops. SweeTARTS Ropes take a step further with classic taste fusion—creating flexible fun that's liquorice and SweeTARTS all in one.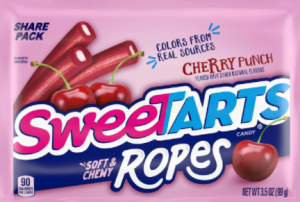 Top 4 – Caramel Apple Pops
Caramel Apple Pops are a brand of Tootsie Roll Industries lollipops. They combine tangy, green apple candy with rich, creamy and caramel, all wrapped into a delectable lollipop. Caramel Apple Pops have been offered for the first time in 1995. The product has been a successful seller ever since.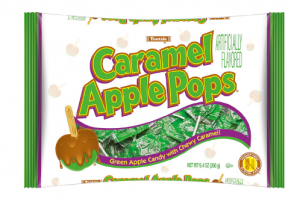 Top 3 – Nerds Rope
NERDS Rainbow on a delicious, chewy string. Those beautiful tiny sparkles, they all swing together. A delicious rope full of crunchy, sweet NERDS. John Walker was the one invented the tasty and yummy.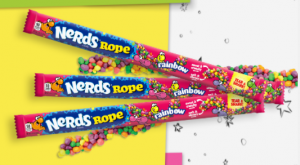 Top 2 – Riesen
Riesen is the single greatest chocolate candy,  and marketed by August Storck KG, the German candy making company that also makes the Original of Werther. The key is the delicious filling of caramel, which is coated with a thick coating of dark chocolate.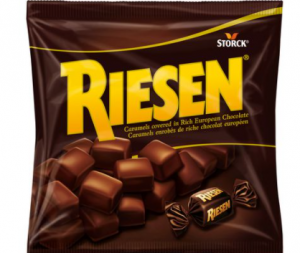 Top 1 – Kit Kat
Kit Kats are hands down one of the best candy treats you can get. Kit Kat, a chocolate covered wafer candy, was founded by Rowntree's of York, UK, which was acquired by Nestle in 1988. Kitkat is an icon. This confection might be most people's favorite chocolate candy option. These classic bars of crispy wafers coated in smooth milk chocolate, which are sweet but not overly.
Latest posts
In May 2020 our company Zhuhai Kali Development donated 100.000 facemask to the Dutch healtcare organisation Stichting Cordaan. Completly in li......

This is our first time that Kali company has gone to Hungary. Because have enough time, so we decided to visite some local tourist attractions.......

  This is Kali's first show at London Luxury Packaging 2018 for our high-end paper boxes.    Kali Products showed at the fair were empt......