Top 10 Best Chocolate Packaging Designs In World (2021)
226 views
Published by
February 22, 2021
If you are looking for fresh and innovative ideas for custom chocolate packaging boxes then you are at the right place, here will share the top 10 picks for the most inspirational packaging design for chocolates and candies.
Top Chocolate Paper Packaging Designs
Do you know why we love chocolate so much? The most important thing about chocolate is the chemical reaction that happens in our brains when we take a bite of it, cocoa is absorbed into the bloodstream and it increases chemicals like serotonin and dopamine which makes us happy; and the second most important thing about chocolate is the packaging, many customers could be obsessed with packaging design. Here are ten of the most beautiful and creative designs of chocolate packaging (boxes) in the world in our opinion.
Top 10. XOCOLA Organic Chocolate
The branding and packaging design of forzó cola premium organic chocolate was created by London-based designer Kimmy Lee. For the logo, she decided to use a clean simple serif wordmark with high contrast between the thick and thin lines. One of the most striking aspects of this project is the contrast, you have super bright yellow and that adds a playful pop of color to the elegant and bold black and white. Her bold illustration is both ultra stylized and organic at the same time.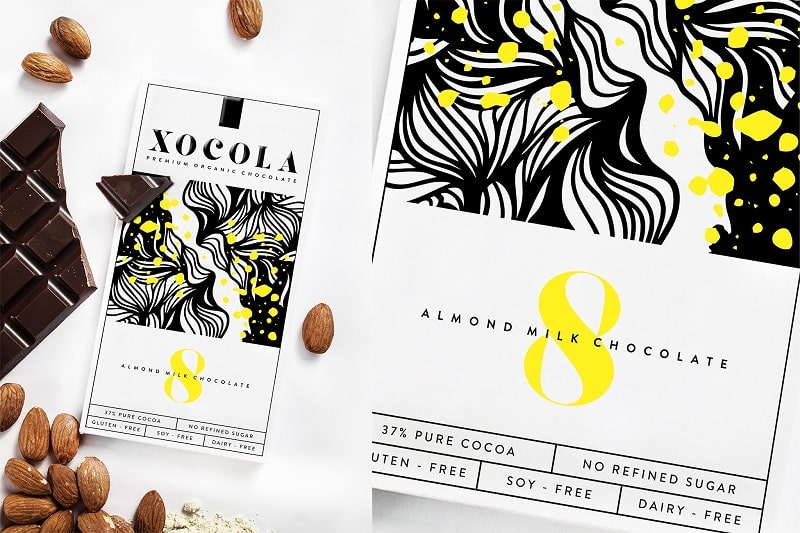 Top 9. Manos De Cacao Chocolate
The packaging from Mexico-based chocolate company Manos de cacao was created by ANAGRAM Studio. Straight off the bat we see bright colors in metallic finishes. The icon emphasizes the hand element because the company is very proud of the careful attention given throughout every step in the chocolate-making process, in the hand is presenting a piece of cacao fruit.
Top 8. Lolli & Pops Chocolate
The packaging of Lolli and pops are created by San Francisco-based designer MISS SZ. Lolli & Pops is a premium purveyor of candies and confections. With stores across the United States in the traditional sense of like a kid in a candy store, and the packaging reflects this the chocolate looks so delicious.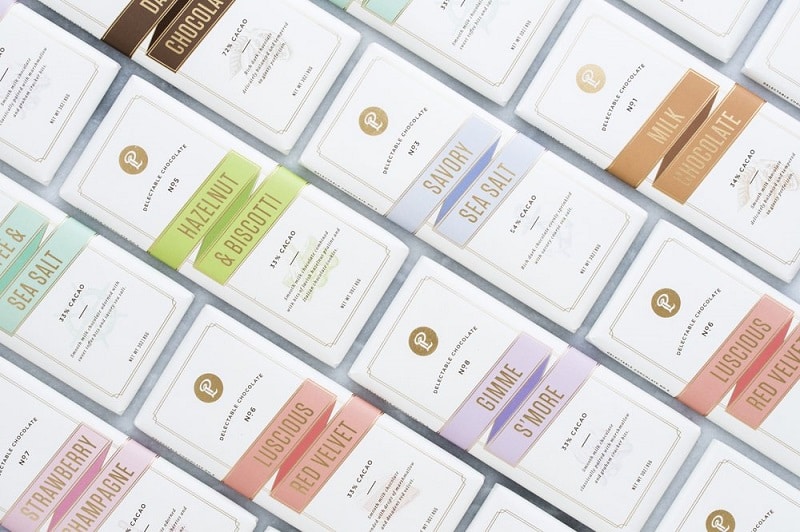 Top 7. Utopick Chocolate
Utopick is a well-known chocolate brand in Spain. Through the Utopick chocolate packaging box, you can find that this is not a type of ordinary chocolate. The color and white are matched to give each taste a unique appearance while keeping the brand consistent. The colors used on the logo are consistent with the key colors on the packaging. The overall look is very simple and clean while depicting the Utopick chocolate brand in a very luxurious way.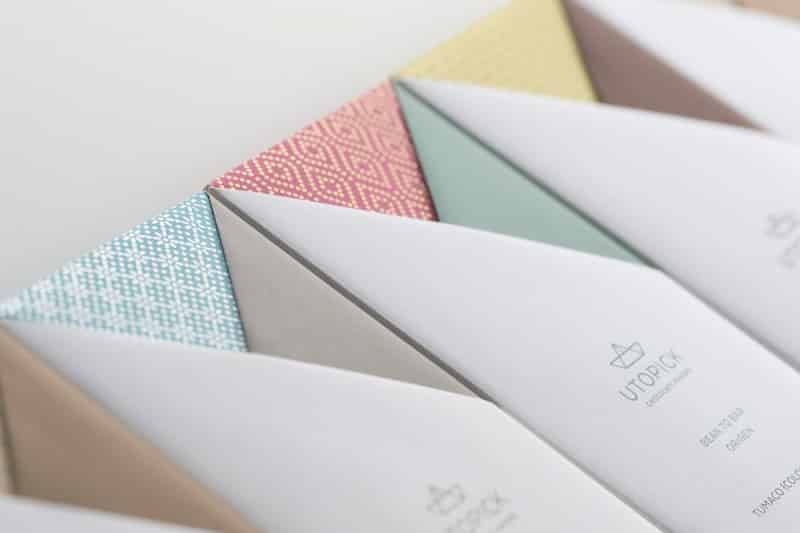 Top 6. Hello Cocoa Chocolate 
The packaging of Hello Cocoa is created by Deep Group Design Agency. Hello Cocoa is an Arkansas-based chocolate company that specializes in small-batch artists and chocolates. And the aim of the packaging design is to communicate a friendly and inviting sense of adventure.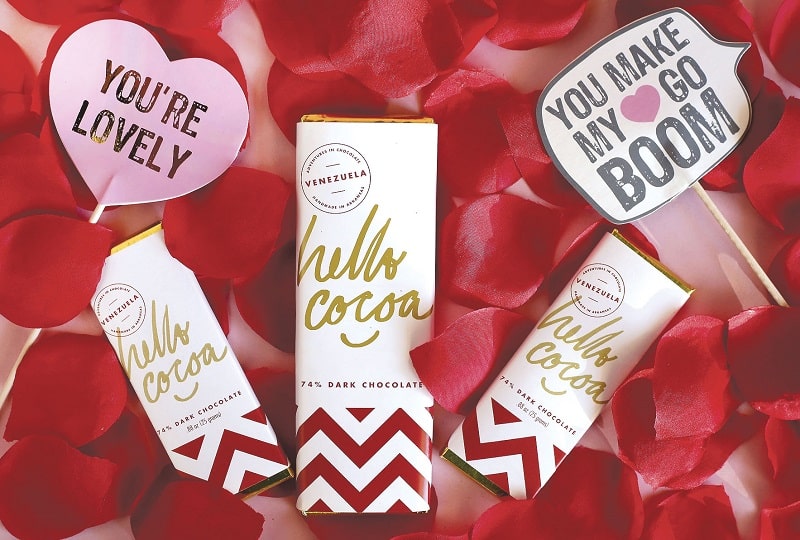 Top 5. Summerbird Organic Chocolate
This one is like a Pinterest legend, Summerbird organic chocolate packaging by Denmark-based Homework. Summerbird has become recognized as one of the best chocolates in the world because they are able to make complexity simple. The different colors correspond to different flavors and the information showcases the taste profile and the taste experience.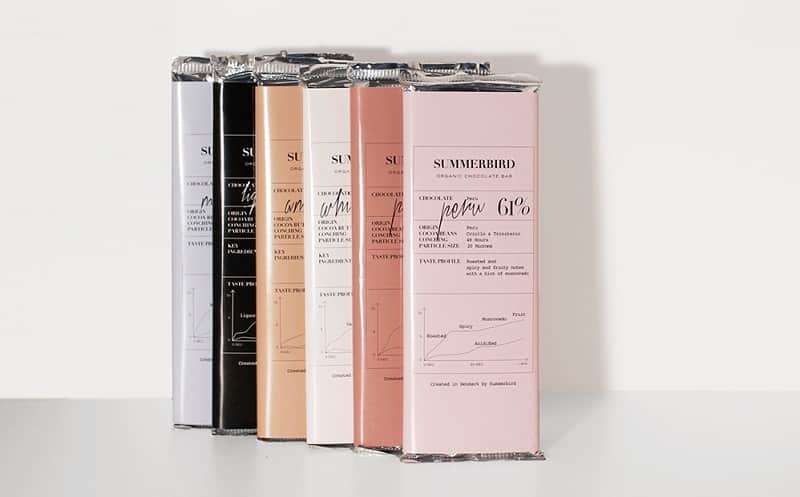 Top 4. Petit Plaisier Chocolate
It is petite fussier produced by Russian-based LOCO Studio. Petit Plaisier is from French for a small treat and is a series of unique handmade chocolates with a variety of tastes and fillings including jellies, marshmallows, small cakes, and candies. The brand is presented by a series of nine different chocolates wrapped in paper and gift wrapping, so the stylized illustrations that you see are actually what is inside the chocolate. These illustrations are paired with simple line patterns and bold as well as pastel colors.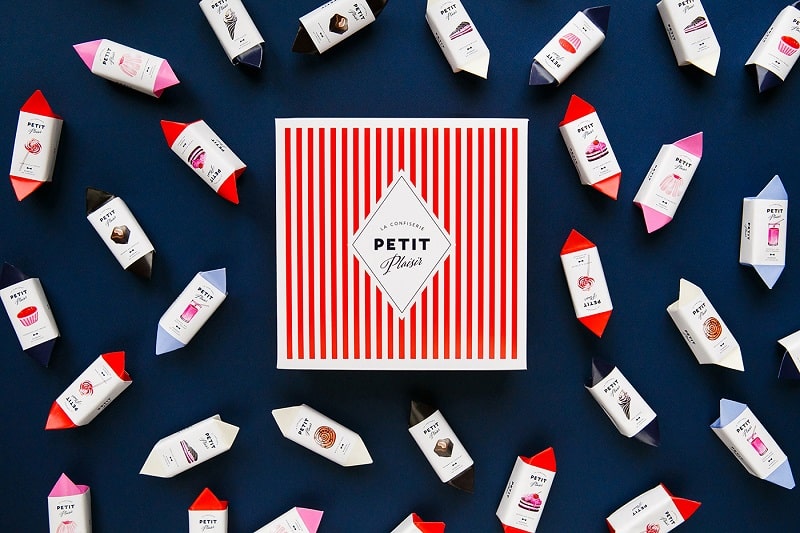 Top 3. Alice Chocolate
If you are a fan of Alice in Wonderland, then you are going to immediately fall for this one. Alice chocolate packaging was the product of brand consultants Michael Felber and Steven Mark Klein. It's totally unique and elegant. The packaging is brilliant in the way it builds up anticipation with each layer adding to the whole chocolate eating experience.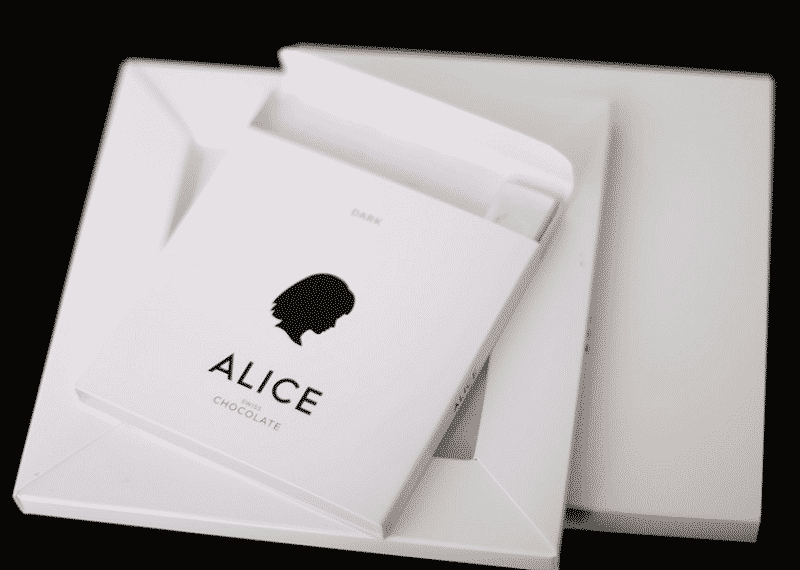 Top 2. Le Temps Chocolate
Le Temps chocolate packaging boxes use elements from different eras in the 20th century. For example, white chocolate has a British nobleman wearing a top hat and monocle, while another chocolate box containing 24% cocoa is printed with a 1920s headband and art deco elements. girl. At the same time, the popular styles and elements of the 60s, 70s, and 80s are also printed in the chocolate packaging boxes of other flavors.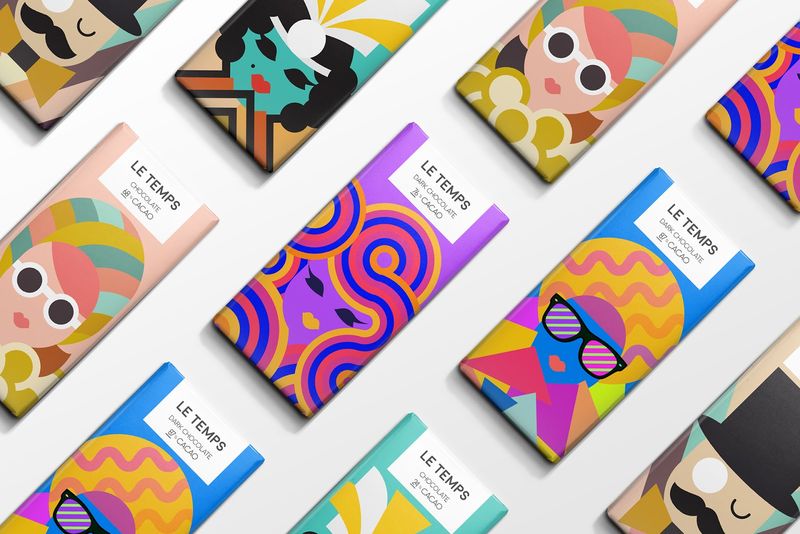 Top 1. Mirzam Chocolate
This Mirzam chocolate is very dreamy, it can lead consumers on a journey across the universe. This chocolate is inspired by the original seasoning route, which is emphasized in the design of the chocolate packaging box. The design of the box comes from very creative illustrations and dreamy designs. This chocolate gift box embodies a purpose and spirit. Through intricate and detailed design elements, illustrations and images, it seems to be telling a story. The beauty of this passionate brand is evident in its packaging, which also makes it stand out in various chocolate categories.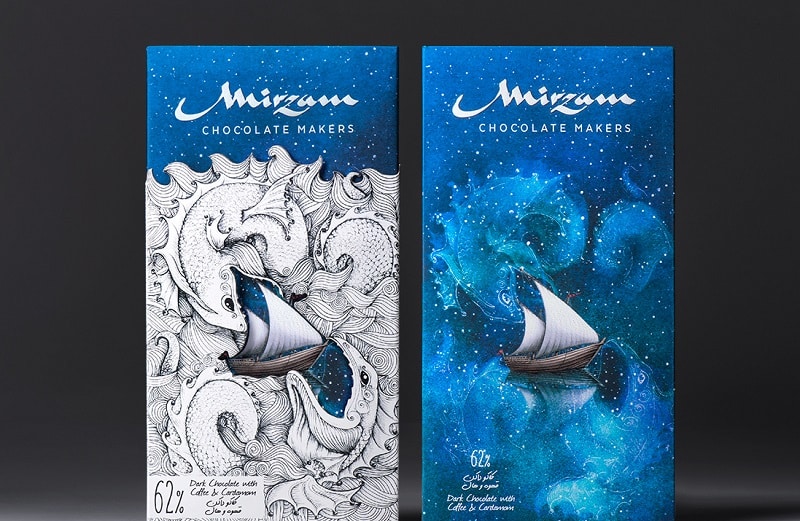 The design of each of the above-mentioned chocolate packaging adopts a relatively creative packaging design, which not only becomes a work of art, it also improves the overall image of the brand. These designs can inspire customers to buy and change their original views. Whether you are a very well-known brand or a new brand, the design of the product packaging is very important. If you looking for cost-saving creative chocolate packaging boxes, contact Kali to get the best ideas.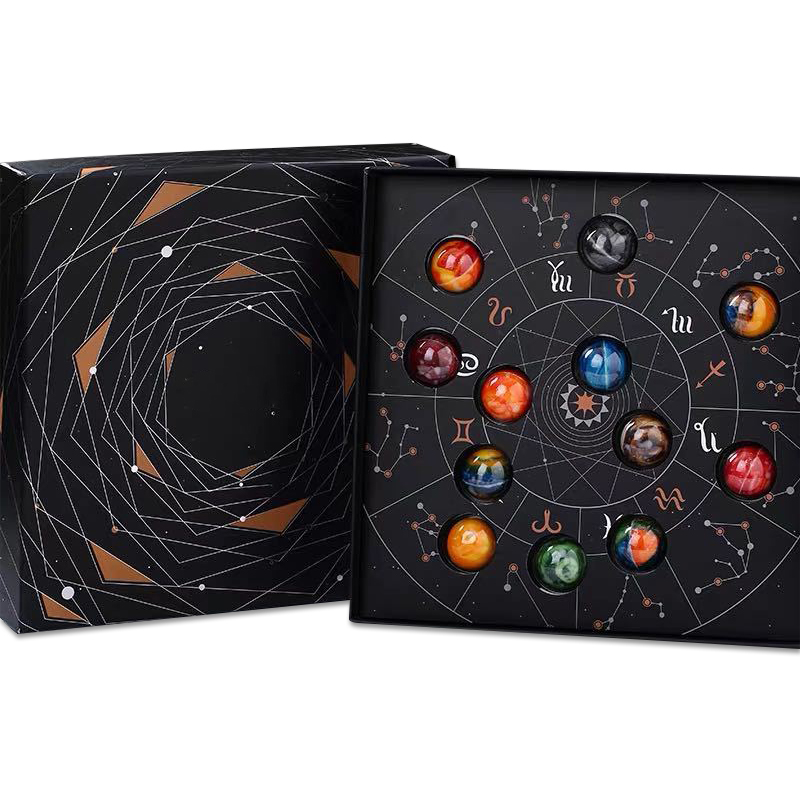 Latest posts
                                  In July 2021, Henan China was stricken by severe flooding.                                                  ......

In May 2020 our company Zhuhai Kali Development donated 100.000 facemask to the Dutch healtcare organisation Stichting Cordaan. Completly in li......

This is our first time that Kali company has gone to Hungary. Because have enough time, so we decided to visite some local tourist attractions.......