What Do You Know About Biodegradable Packaging Materials In Soil
369 views
Published by
June 8, 2022
Biodegradable packaging materials made from agricultural and forestry wastes, polyethylene, and other chemical compounds were developed by Russian researchers in an effort to lessen the environmental pollution produced by plastic packaging materials.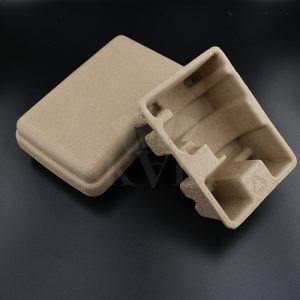 With the development of plastic items, people's lives have become more convenient, but they've also caused a lot of pain. "White pollution" is even more repulsive now, when green environmental preservation is being pushed. Polystyrene, polypropylene, PVC, and other high-molecular-compound plastic items are thrown away as solid trash after they've been used, which leads to environmental contamination because of their random littering and difficult decomposition.
Polymer-based biological composite packaging materials that can be naturally degraded in soil were made by mixing agricultural and forestry wastes (mainly composed of wood fiber powder, crop stalk fiber, etc.) with chemical materials such as polyethylene, according to researchers at Moscow's Plekhanov University of Economics. Particle size has an effect on oxidation degradation rate and vice versa, as do the physical characteristics of biomaterials when heated to high temperatures. The natural deterioration of composites formed of wood fiber powder and polyethylene is accelerated by increasing particle size; however, there appears to be no association between the particle size of crop stalk fiber and this degradation rate.
Sunflower seed shells, wheat bran, and wood sawdust are ground into powder, while flax and wheat straw fibers are ground into particles. An additive comprising EVA (ethylene vinyl acetate copolymer) resin is added to facilitate a better fusion reaction between various ingredients in each of the two types of particles above. These biological composites may be synthesized for the same price as pure chemical polymer materials, if not less.
It's not a novel notion to use biological materials and chemical polymers to manufacture packaging materials, according to Panqiuhov of the "composite materials and process laboratory" at the Plekhanov University of Economics. Agricultural wastes including hibiscus, banana, bamboo, sugarcane stalk fiber, and coffee bean shell are being used to manufacture degradable plastics by researchers in other countries. To get the appropriate strength, toughness, and good degrading properties of plastics, researchers must first figure out the proper ratio and procedure for combining biomaterials with chemical polymers. As the project moves forward, the research team will keep refining important procedures in an effort to get it to the practical level as quickly as feasible.
Degradable polymers are now the subject of study at a slew of academic institutes. It was previously discovered that sugar and carbon dioxide may be used to make biodegradable polymers instead of crude oil by Bath University scientists at the Sustainable Chemical Technology Center (CSCT). Sugar and carbon dioxide are mixed in a low-pressure, room-temperature procedure to produce an alternative polycarbonate. There are several uses for polycarbonate plastic, including beverage bottles, glasses, and cell phones. Polycarbonate may be replaced with sugar and carbon dioxide, which will lower production costs and increase safety.
Latest posts
After years of experience accumulation, KALI (Luxury-Paper-Box.Com) become the manufacturer that can produce a wide variety of good-looking pac......

                                  In July 2021, Henan China was stricken by severe flooding.                                                  ......

In May 2020 our company Zhuhai Kali Development donated 100.000 facemask to the Dutch healtcare organisation Stichting Cordaan. Completly in li......