Kali Donated 200,000 For China Flood
658 views
Published by
September 3, 2021

In July 2021, Henan China was stricken by severe flooding. In order to help the suffering people, Kali donated RMB¥200,000 to the disaster area.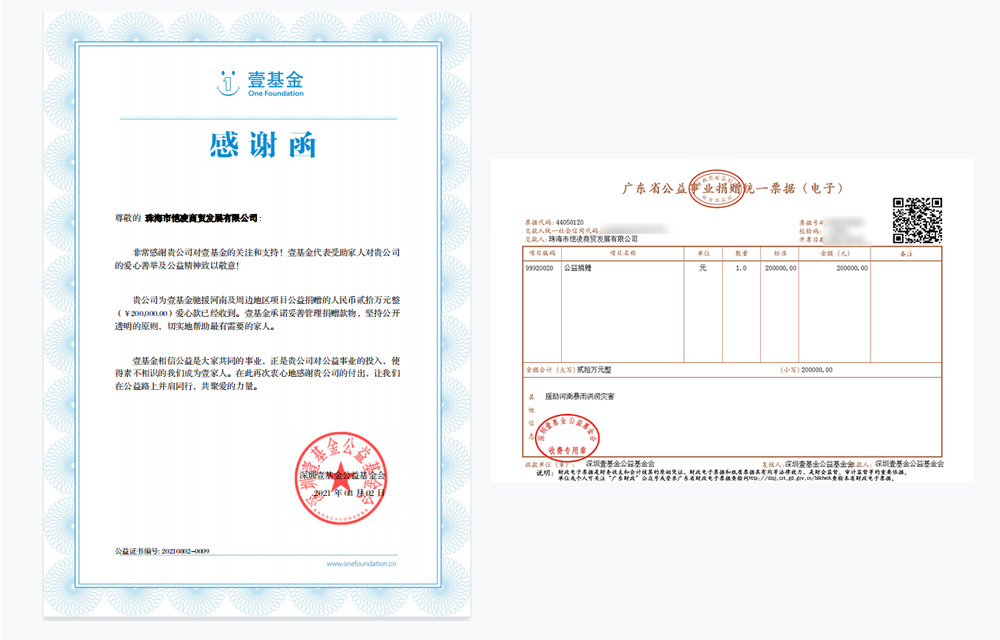 We are so grateful to our honored customers since it is your orders and continuous support that enable us to help people in need. Deep from our heart, we also did this donation on behalf of our customers. We do believe this will bring you blessings since there is an old Chinese saying: It is more blessed to give than to receive.
In the future, we will keep doing charity on behalf of our customers by taking one cent from each US dollar of your orders. It is the same compassion that join us closely. Let us go hand in hand, create brighter future by spreading our love around the world!

Latest posts
After years of experience accumulation, KALI (Luxury-Paper-Box.Com) become the manufacturer that can produce a wide variety of good-looking pac......

In July 2021, Henan Chi......

In May 2020 our company Zhuhai Kali Development donated 100.000 facemask to the Dutch healtcare organisation Stichting Cordaan. Completly in li......