Best Perfume 2021 For Summer – 5 Most Complimented Women's Fragrances
28 views
Published by
July 15, 2021
Are you obsessed with perfume or fragrances? Most people are a fan of smelling good and like things that smell good. Do you want to feel fruity and floral without being basic in the summer? If you are looking for the most complimented summery perfume for yourself, besties, or girlfriend? This guide shares with you the best women's perfume 2021 summer.
Best Summery Perfume 2021 For Her
1. Eden-Roc Christian Dior
Eden-Roc by Dior is a neutral fragrance with oriental floral notes. This is a new fragrance. Eden-Roc was launched in 2021. The perfumer of this perfume is Francois Demachy. The top notes are sea salt, citrus and mineral notes; the middle notes are jasmine, mastic and coconut; the base notes are pine and labdanum. This is the new release of La Collection Privée Christian Dior fragrance, you can feel the richness after you smell the scent that is fresh, salty, ocean, citrus and jasmine all in one.  The Eden-Roc fragrance is the olfactory image of this paradise, capturing the lavish, sun-bathed atmosphere of this true Mediterranean paradise.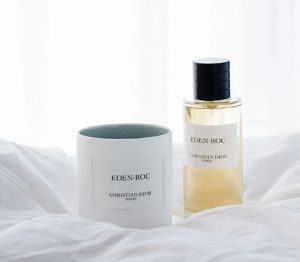 Top Notes: Sea, Salt, Citrus, Mineral Scent
Mid Notes: Jasmine, Mastic, Coconut
Key Notes: Pinetree, Labdanum
2. Terra di Gioia Giorgio Armani
Terra di Gioia by Giorgio Armani is an oriental floral fragrance for women. This is a new fragrance. Terra di Gioia was launched in 2021and becomes one of the most complimented perfumes for women. Terra di Gioia was created by perfumers Fabrice Pellegrin, Nathalie Lorson and Honorine Blanc. The top notes are pear, orange and bergamot; The middle notes are almond blossom and jasmine; the base notes are amber wood and musk. This perfume is different from the last one. This fruity-floral scent with keynotes of Almond Blossom, Jasmine, and Ambery Woods form a warm harmony that represents contemporary femininity with a tribute to a happy attitude. This reminds people of the smell of their skin after being out in the sun all day. If you are looking for a gourmand type of fragrance, this is perfect for summer and long-lasting.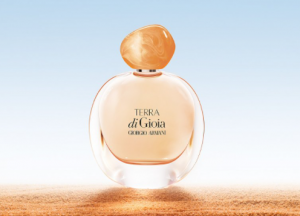 Top Notes: Pear, Mandarin Orange, Bergamot
Middle Notes: Almond Blossom, Jasmine
Base Notes: Musk, Amberwood
3. LYS 41 Le Labo
LYS 41 by Le Labo is a fake flower fragrance for women. Lys 41 was launched in 2013. The perfumer of this perfume is Daphne Bugey. LYS 41 is a white, overpowering floral mix of jasmine, absolute and lily tuberoses, charming and deceptive in its noble, pleasant and bright approach, once captured in a web of noble wood, vanilla and musk. This fragrance is heavy on the white florals mixed with fluffy vanilla. It gives sunscreen coconut vibe as well, after a while, it settles into a creamy white floral with powdery vanilla.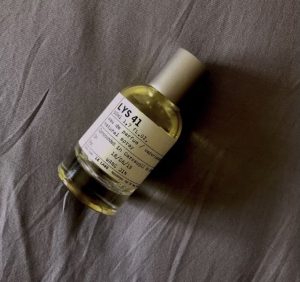 Top Notes: Tiara Flower
Middle Notes: Jasmine, Lily, Tuberose
Base Notes: Woody, Musk, Vanilla
4. Aqua Allegorgia Orange Soleia Guerlain
Aqua Allegoria  Orange Soleia by Guerlain is a blood orange fragrance with a little mint. Fresh Waters with elegant paths that invite you to a sensory vacation. The fragrance presents an abundance of surprising notes to show the beauty of bergamot, rare citrus fruit and Calabria's green gold.  After you smell the invigorating and juicy scent, you will be like tasting an orange. Perfect for daytime and going to brunch, if you want to feel fresh on a day.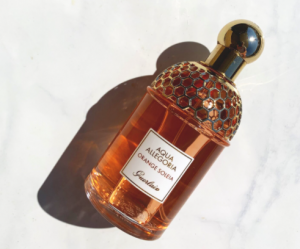 Top Notes: Blood Orange, Bergamot, Pink Pepper
Middle Notes: Petty Grain, Mint
Base Note: Musk, Tonka Bean
5. Soleil Blanc Tom Ford
This is the ultimate beachy, coconut, bougie vibe best summer perfume for 2021. Soleil Blanc by Tom Ford is an addictive solar, floral amber and coco-de-mer-infused perfume for women. Soleil Blanc was launched in 2016. The perfumer of this perfume is Nathalie Gracia-Cetto. There are a million notes in this fragrance, has freshness and citrus on the opening, nice coconut at the base. But it's not a long-lasting fragrance.
Top Notes: Bitter, Orange, Neroli, Citron, Bergamot, Pistachio, Cardamom, Petit Grain, Pink Pepper, Caraway, Tuberose, Orange Blossom, Ylang Ylang, Jasmine, Galbanum, Coconut, Vanilla, Tonka Bean, Benzoin, Amber
Latest posts
In May 2020 our company Zhuhai Kali Development donated 100.000 facemask to the Dutch healtcare organisation Stichting Cordaan. Completly in li......

This is our first time that Kali company has gone to Hungary. Because have enough time, so we decided to visite some local tourist attractions.......

  This is Kali's first show at London Luxury Packaging 2018 for our high-end paper boxes.    Kali Products showed at the fair were empt......