How To Choose Eyeshadow Palette & Makeup Color For Your Skin Tone
33 views
Published by
March 30, 2021
A lot of make-up beginners have a lot of trouble, just do not know how to choose their own eye shadow color. Finding makeup colors that blend in seamlessly with your skin and enhance your natural beauty can be a challenge. When beginners choose the eye shadow plate, make sure that their skin is cool skin, natural skin, or warm skin, then choose according to the specific conditions of their skin. Here's how to find out the best eyeshadow palette for you, and what complexion you have and which makeup colors are going to work for you.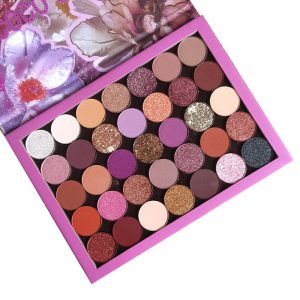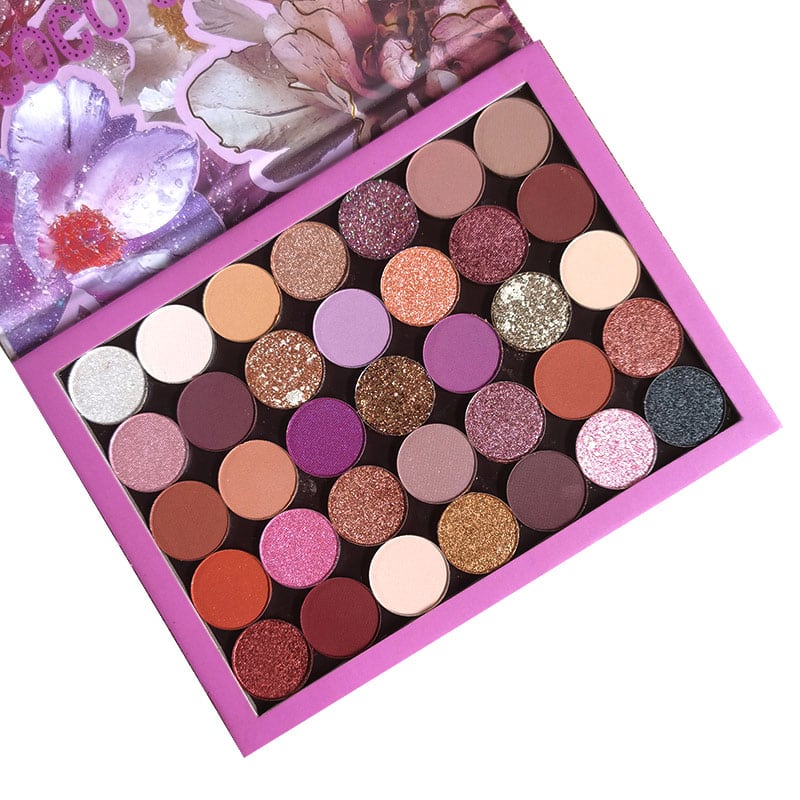 Beginner Tips And Tricks To Choose Eyeshadow Palette 
In the beginning, don't choose expensive Eyeshadow plates. Choose the one or two most commonly used color numbers. First, learn how to wear eye shadow properly. At the same time, you can choose another eye shadow plate after further skilled makeup. The texture of eye shadow can be divided into three types: matte, pearlescent, and polarized light. The collocation of eye collocation should be decided according to the purpose of the day and the match of the overall makeup and makeup. Eye makeup is one of the most important parts of the whole makeup.
Getting a neutral palette is definitely the best way to start because you can wear it every day whether you are in school or in the office. Wherever you go, you can get away with wearing neutral shadows. Matte color eyeshadow is characterized by high color saturation and easy coloring. What's more, it is quite suitable for everyday eye makeup. It has a lot of color and shade. So it is a good choice to use as a commuter makeup. Another advantage of it is that it can help you to see the bright and deep eyes through dark energy. What kind of eye shape can be well matte, if you have some swollen eyes on the day, Take it can play a good camouflage effect. In addition, matte without sequins looks very low-key.
Pearlescent and matte on the contrary, is a relatively high-profile type, which added a lot of fine bright flash, relatively more prone to fly powder. Even if the pressure is more solid, I still hope that when girls makeup, they can use a brush to dip a little bit of water to draw again, so as to avoid flying powder. Because the color is lighter and shiny, it is very suitable for important occasions and dates.
Polarized light is a kind of eyeshadow, which is not very eyesore. It is very beautiful whether it is applied single or double. It can be said that it is the favorite of many girls.
In addition, when choosing the Eyeshadow plate, learn from the simplest start, you'd better not pay attention to all kinds of friends recommended. After all, friends' skin is not your skin's natural, and it's also very unsuitable to use. Eye shadow can deepen the outline of the eye, while some makeup masters will use the eye shadow to deepen the contour of the face so that the facial features appear more three-dimensional and more beautiful, but for beginners, choosing eye shadow is not a simple thing.
How To Choose The Makeup Color For Your Skin Tone
Just look at the veins on the inside of your wrist. If you notice a purple or blue, you have a cool undertone. If you have a warm undertone, your veins will appear green. And if you're seeing blue-green, your skin has a neutral undertone. Here's how you can find the very best shades for your unique tone.
Ladies with cool undertones likely have a fair complexion. And that just might complicate finding your perfect shade. Colors can often be too pigmented and harsh. When it comes to foundations, they can often look too pink or too yellow, most bronzers are often too red or too intense. So you'll want to avoid makeup that skews orangish-red, instead, stick to soft pinks and beiges. If you have cool undertones, choose the eyeshadow palette is cool tone that can blend very well. You'll also want to look for lipsticks with similar undertones to yours.
If you have a complexion that's somewhere between medium and fair, neutral hues are your jam. Medium-fair skin tones look best with a foundation that has yellow undertones. Peachy-gold blushes and creamy beige eyeshadow will also work for you. If your complexion is more medium-dark than medium-light, try out a honey-toned foundation. This skin tone is highly versatile. You can even rock bright or metallic eyeshadows, saturated pink blushes, or even pale lips.
Olive skin tone has neutral or yellow under town with a greenish hue. But finding the right shade for this complexion can be a challenge. The best way to find your foundation is to choose the one that you feel is closest to your skin tone, one that is a shade darker, and one that is a shade lighter. After applying each color along your jawline and letting them dry, go with the one that blends seamlessly. When it comes to eyeshadow, skip blues in favor of teal which is its color for olive skin.
If you love tan skin to be radiant and healthy go for rich, pigmented, warm-toned blushes. If you tan in the sun, you'll have to make seasonal adjustments to your makeup routine. Simply use a liquid bronzer and mix it in with your makeup to change the shade. Looking for the perfect eyeshadow? Go for the gold. You can repurpose your gold shadow as a highlighter too.
If you have a dark complexion, there is some advice. You want a lighter foundation and a deeper one because you should aim for your skin to look three-dimensional. When selecting a color, it's important to be "open-minded, a nude eyeshadow or a mauve lip will look stunning against deeper skin tones.
For beginners, learning to choose eye shadow is very important, because eye shadow is a more important part of makeup, and for girls, only the right eye shadow can be chosen to make the makeup more delicate. You can DIY yourself a palette according to your preference. Buy the best empty eyeshadow palette and cosmetic box packaging at Kali, our magnetic shadow palette packaging has a luxury design, solid quality and cost-effective price.
Latest posts
In May 2020 our company Zhuhai Kali Development donated 100.000 facemask to the Dutch healtcare organisation Stichting Cordaan. Completly in li......

This is our first time that Kali company has gone to Hungary. Because have enough time, so we decided to visite some local tourist attractions.......

  This is Kali's first show at London Luxury Packaging 2018 for our high-end paper boxes.    Kali Products showed at the fair were empt......