How To Get Custom Packaging For Small Business?
67 views
Published by
December 25, 2022
As a start-up of a small business, you face many exciting challenges. In addition to legal hurdles, building a website or online store, and the right marketing idea, the primary focus is on the product. When it comes to product packaging and placement, many start from scratch. What should small business owners pay attention to when packaging? Here are the most important tips for perfect packaging.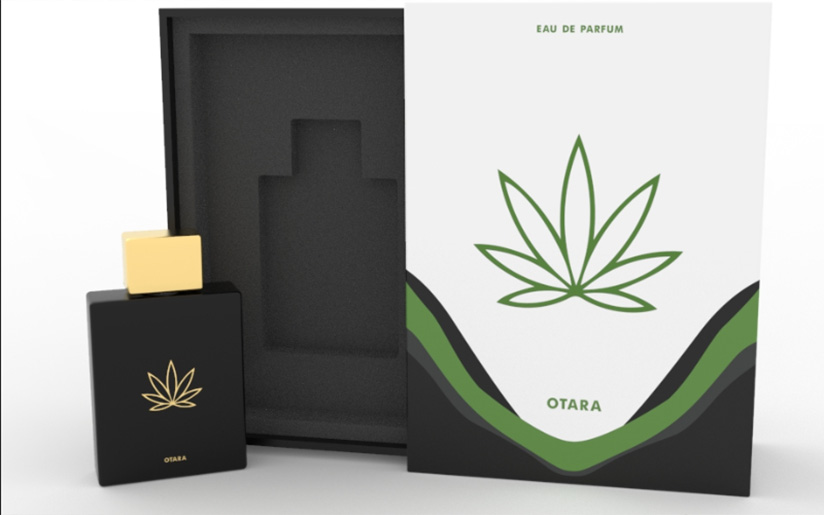 1) Standard Or Customize?
An individual package with an unusual closing mechanism, unusual choice of materials, or additional "gimmicks" such as drawstrings or multiple finishes would go well with the product. Here it comes down to smart weighing: How much extravagance does the product packaging need to stand out at the point of sale? How packaging-savvy is the target group? Does extravagant packaging even strengthen customer loyalty, resulting in long-term customer relationships? On the other hand, a young company usually doesn't have much budget to spare for packaging. Moreover, the first batch is often still relatively small, so the unit costs are all the higher for packaging as well. A good compromise, in this case, can be a custom folding carton, which is perfectly adapted to the product in terms of dimensions and still remains cost-effective.
The advantages of a custom folding box are many:
No unnecessary packaging material thanks to the precision fit.
No additional filling material is required – cost savings
Folding boxes can be individually erected – keeping shipping and storage costs to a minimum
Wide range of individualization options even on a small budget: viewing window, suspension, noble finishing, the fancy design also inside the box
2) A Question Of Material
Depending on the product, a variety of materials are suitable for packaging: from metal cans to corrugated cardboard to PVC, the materials offer different advantages and disadvantages. However, consumers have become more sensitive and aware, especially in the area of packaging. Unnecessary plastic packaging is viewed negatively; alternative packaging materials, on the other hand, are almost expected and very positively received, especially by young start-ups.
In the folding box industry, there have been some new developments here in recent years that can be exploited. For example, many manufacturers are paying attention to sourcing sustainable materials and reducing their own ecological footprint. Luxury-Paper-Box.Com also strives for sustainable production on various levels. Materials like grass paper or Gmund Used are real alternatives to conventional materials and can be processed just as well.
3) Save Costs!
After a long product development process, there is often not much budget left for packaging shortly before market launch. In this situation, how do start-ups get the most cost-effective, yet high-quality packaging possible? Especially with different product variations, for example, a soap in three different scents, there are nice ways to benefit from economies of scale:
One run for different varieties: the unit prices of packaging are mainly based on the total run. The designs of different varieties should therefore definitely be created in such a way that they only differ in color and name. This makes it possible to order a total print run that is split into different varieties. Lower unit costs and less effort when ordering! At madika.de, you can order "multiple varieties" in a single product specifically for this purpose.
Add value to unprinted packaging: It gets even easier with the use of plain, unbranded packaging customized with printed labels or banderoles. This option is suitable not only for different varieties but also for seasonal product variations or new product launches.
One packaging for different sets: Pouch boxes are the insider tip when it comes to multi-piece sets that are not particularly delicate. Thanks to the beveled sides on the closure, the packaging offers some "breathing room" as far as the filling quantity is concerned. Sets of different sizes can thus be packed in the same pouch box. Add branding in the form of a label, and the different packages are ready!
4) Packed With Security
In search of further savings potential, many start-up companies do without an additional inlay in the packaging, because inlays are usually individually designed and thus require further investment in terms of packaging. Here, however, it is essential to consider all possible – also future – follow-up costs. If the products are sold via an online store, they have to be shipped to the customers using shipping service providers.
In the case of delicate products that have not been safely stowed away in a protective inlay, the risk is high that a certain proportion of customers will come back and complain about the condition of the product they ordered, or even ask for their money back. The risk of customers leaving plus the organizational effort for the return transport must definitely be taken into account here. It can be simpler and ultimately more cost-effective to order a customized inlay.
5) Consider All Packaging
Freshly founded companies in particular sell their products primarily via the Internet, whether on sales platforms or their own online store. Therefore, in addition to the primary packaging, the shipping packaging must also be considered, because the unpacking experience already begins at the door, which may or may not remain in the customer's memory.
A loving design and printing of the shipping box in conjunction with an appealing presentation of the product inside the box remains in the memory of customers as a positive brand experience affixed.
But again, the fit should be considered – oversized shipping packaging is usually viewed as extremely negative and can also cause damage to the product.
Conclusion Packaging Tips For Small Business:
To clearly stand out from the competition, every product needs a suitable box. It is important for the first impression and serves as a mirror of the contents, brand ambassador, information board, and protective shield. For small businesses, the trade-off between individuality and cost optimization always plays a decisive role.
However, some box options on luxury-paper-box.com meet both requirements: Folding boxes are cost-effective and still allow for many individualization options, sustainable cardboard serves as an environmentally conscious branding material, a cost-effective and individual upgrade is possible thanks to an additional banderole, an individual inlay can be more favorable for the company in the long run and shipping packaging should not be forgotten in the marketing mix. You can't go wrong with our sustainable & high-quality printed custom packaging.
Where And How To Customize The Boxes And Bags Of Your Small Business
When we have our own business, our product or service is, without a doubt, what differentiates us. But if we want to give it even more packaging, there is nothing like customizing those elements that we are going to deliver to our customers.
Of course, business cards with our own design are something fundamental that our customers will have present in a physical form, although today we can not miss a website that shows our services or what we market. It is not about being especially complex, but we must have the essential information about what we do and it will allow us to introduce their address both in the cards and in the rest of the physical supports that we need.
Customized Paper Bags And Cardboard Boxes
Especially in the case that our activity is the sale of products, we will need to deliver them, in almost all cases, in bags and/or boxes. And if we want them to have a more professional look, also transmitting the image of our business, it will be ideal that these are customized, from the material and thickness to the colors and, of course, the printing of our brand image, logo or business information on them.
In the case of paper bags, we can choose from plain Kraft (available in different colors: white, green, black, red, blue, fuchsia or yellow among others) or cellulose, from a thickness ranging from 90 grams per square meter to 120. You can also opt for two types of handles, smooth or curly, and choose different sizes to suit what you offer.
What we also think is very important is that the bags we choose are recyclable and environmentally friendly, as well as 100% biodegradable and with the possibility of being reused.
As for the packaging, the same applies to the ways of transporting our products, we have the possibility to customize even more than with the bags, since the sizes are 100% adaptable. This is especially important, for example, for those objects that must be very tight in their container because of their fragility (glass items such as bottles, and jars…).
In this case, although there are standard sizes, the suppliers of this type of element have the capacity to create exactly what we need, they can even advise us on the best format to transport or contain our particular product.
On the other hand, we must take into account that we do not always have to print our image on the boxes themselves, but we can also identify them with adhesive tape. In this case, the industrial aesthetics of this system will make us perhaps more economical and versatile when printing the aesthetics of our business to any type of neutral box.
If the boxes are needed for a purpose other than business, a supplier can also make them to measure, for example, for a large-scale move. You can order exactly the size boxes you need for the items you want to move or perhaps store for a longer period of time in a storage room.
Latest posts
After years of experience accumulation, KALI (Luxury-Paper-Box.Com) become the manufacturer that can produce a wide variety of good-looking pac......

                                  In July 2021, Henan China was stricken by severe flooding.                                                  ......

In May 2020 our company Zhuhai Kali Development donated 100.000 facemask to the Dutch healtcare organisation Stichting Cordaan. Completly in li......