Mailer Box Packaging: Benefits Of Using Custom Printed Shipping & Mailing Boxes
56 views
Published by
May 31, 2021
Have you often asked yourself what a mailer box actually is? Is this a shipping box, or is it the box that surrounds your product? Or is mailing packaging perhaps also a very special type of box? Here, we explain everything about mailer boxes and tell you the benefits of using it by comparing with product shipping carton and retail packaging.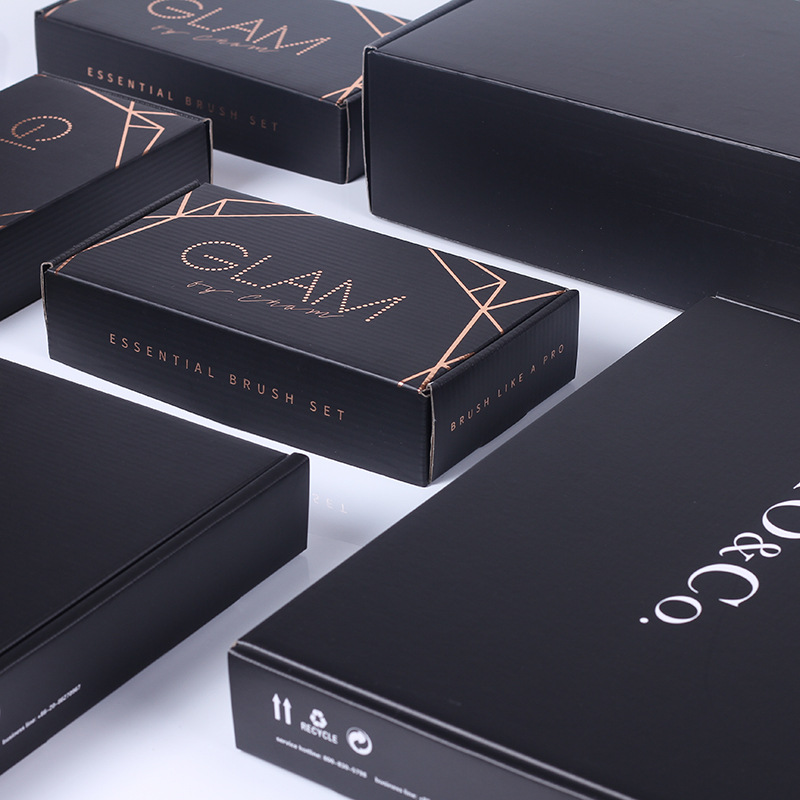 What is Mailer Box Packaging?
Mailer box is a type of outer packaging box with interlocking flaps and wings to assemble and close easily without gluing, which are usually made with corrugated paperboard to ensure safe storage and transportation of your goods. With the rapid development of e-commerce and logistics express delivery, mailer box is widely used as a new type of transportation packaging, so it is also known as mailing box, shipping box.
In connection with the term mailer box, the following three definitions stand out particularly frequently:
Mailer box for transport facilitation
Mailer box as a protective cover
Mailer box as a sales aid
1.1) Mailer box to facilitate transport
The first definition deals with the logistical aspects of the outer packaging. By bundling all products in a large outer packaging, you save costs and time that can be spent on individual transports. For example, if you sell products with a small size (USB sticks), it is a great advantage to re-layer your products in shipping packaging such as a mailer box and not to transport all products individually. Admittedly, this definition of mailer box mainly concerns transport in the B2B sector. Our favorite thing about outer mailing packaging is the foldable boxes – which, like many of our products, can also be equipped with shipping packaging. Shipping packaging also increases the protection for your goods until they finally reach your customer. Recommended for fragile goods such as ampoules or bottles made of glass.
1.2) Mailing box as a protective cover
Let's stay with the topic of logistics again. Without a mailer box, it can quickly become expensive here. The mailer box works similarly to bubble wrap: It has the task of protecting the goods during transport in the B2B area and thus ensuring lower reject rates. Thanks to our practical and cost-effective shipping boxes, you can be sure that your individually designed folding carton and its contents will also arrive unscathed at your customers.
Another protective function, which a mailing packaging should fulfill, is theft protection. This causes considerable costs for companies every year and can be quickly reduced with the help of suitable outer packaging. Due to repackaging, compact products can no longer be plugged in so easily. But no unwanted product samples can be taken either.
1.3) Mailer box as a sales aid
The last and most important function of a mailer box is the sales aid.
A mailer box in the form of an elegant magnetic box offers you as a company more space. Space for what do you ask yourself? Space for advertising, for product information, or – which is now in great demand, especially among younger generations – space for an interactive QR code. This can, for example, reveal information about the history of the product, list the product advantages, and much more. So mailer box packaging is not always just cardboard.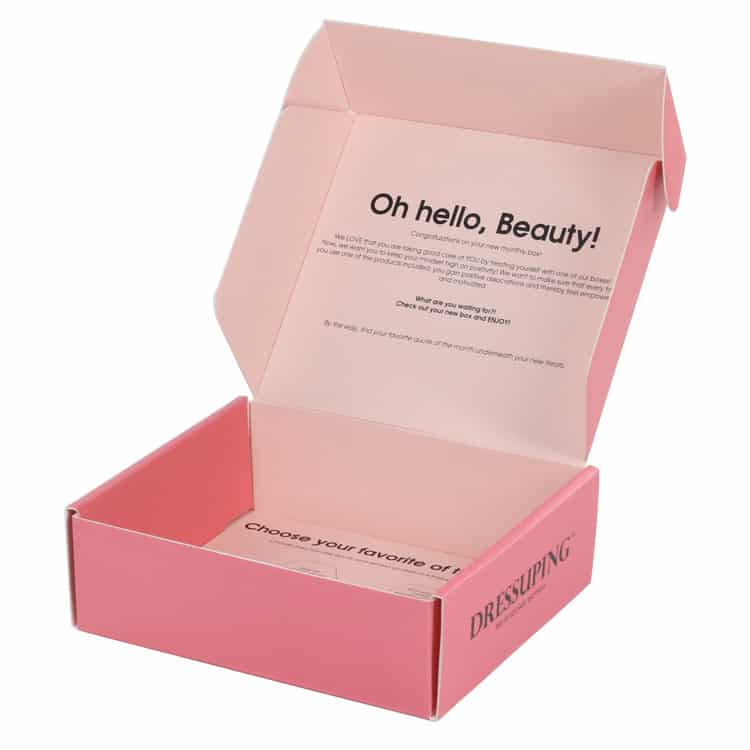 Mailer Boxes vs. Retail Boxes
What do you need mailing packaging for if you already have sales packaging?
Task of sales packaging:
Increase in shelf life
Protection of primary packaging (glass ampoules)
Protection against theft / unwanted samples
Creation of purchase incentives
Tasks of mailing packaging:
Facilitating logistics
Protects the sales packaging.
Our best selling among the retail packaging is the folding box. It combines all tasks in one box. Due to its practical rectangular shape, it is possible for her to present a wide variety of products, from hand cream tubes to champagne bottles, neatly on the sales shelf.
Another advantage of retail packaging is the protection of the primary packaging. The primary packaging, for example, is a tube for the hand cream. A suitable inlay can protect even small glass ampoules. Our design will be happy to create the right inlay for each article for you.
Through a sales packaging box, you have the opportunity to reduce your loss of sales through theft. Especially small, high-quality products should always be offered in a sales package for this reason. Furthermore, the risk of loss during transport can be reduced.
The last aspect of the retail box is already in the name: for selling. The main task of a box should ultimately always be the presentation of goods. Our printers and graphic designers do a great job to fulfill your every design need. Would you like to get the most effective custom packaging box for your product? You are welcome to contact us for this purpose.
Mailer Boxes or Shipping Boxes?
We like to refer to our mailer boxes as shipping packaging.
This mailer box is the third protective layer of your product. The first view is the primary packaging. The second layer is the sales packaging we produce. Play it safe with our shipping boxes. Especially with high-quality goods and detailed packaging, it would be very unfortunate if a pallet or other box damaged your box on the way. For this reason, we at Luxury-Paper-Box.Com offer shipping boxes in different sizes. Our shipping boxes increase your protection against theft, loss, and damage in transit.
This increases your customer satisfaction, reduces your failure rate, and increases your profit. As mentioned above, our shipping boxes, which are made of premium corrugated cardboard, are already available in various sizes. If you want to use our packaging service, your boxes will be filled with your articles and placed in a shipping box on request. This again gives you the opportunity to reduce costs and increase your margin.
What is the difference between mailer box/shipping carton/retail packaging?
Mailer box refers to everything that packages the product. This designation covers all packaging, i.e. from the tube for the hand cream to the shipping carton, which ultimately arrives at the customer."
A shipping carton primarily has the task of protecting the box along the entire transport route and thus saving you costs.
The retail packaging is what should encourage the customer to buy. It not only offers space for advertising but also makes it possible to present the article conspicuously on the shelf. Furthermore, it protects your product from theft and thus saves costs.
Do you have any questions about retail packaging boxes and mailer boxes? Our customer service is at your disposal! You can reach us by phone (+086-756-2666451), by e-mail ([email protected]) or via our contact form. We are looking forward to your inquiry!
Latest posts
In May 2020 our company Zhuhai Kali Development donated 100.000 facemask to the Dutch healtcare organisation Stichting Cordaan. Completly in li......

This is our first time that Kali company has gone to Hungary. Because have enough time, so we decided to visite some local tourist attractions.......

  This is Kali's first show at London Luxury Packaging 2018 for our high-end paper boxes.    Kali Products showed at the fair were empt......