Top 3 Tips To Reduce The Cost Of Custom Box Packaging in 2021
64 views
Published by
January 27, 2021
If you want to get the most benefits from the current increasingly competitive market, in addition to increasing the overall sales of the product, it is also an effective way to reduce the indirect cost of the goods, such as product packaging. In this way, the overall cost of goods can be saved without cutting down the quality of the high-end packaging box. As a custom packaging manufacturer with rich experience, Kali provides three effective methods to help brands/merchants save packaging costs.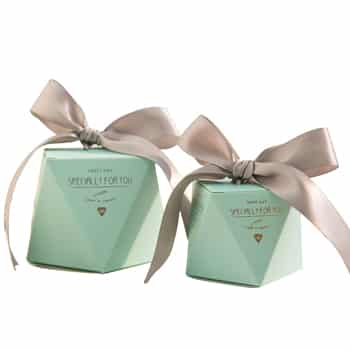 Customized Packaging Box from China
Labor costs are now very high in many overseas countries, so brands in many developed countries choose to produce them in Asia, especially in China, when customizing high-end boxes. Because, compared with other regions Chinese the cost of labor and raw materials will be relatively low, and the Chinese custom box suppliers produce very qualified packaging quality (China is a major producer of high-grade paper raw materials). So when you want to customize your product box, you can choose a reliable paper box manufacturer like Kali from China. With cost savings, the products produced in China are excellent in terms of quality, durability, or the aesthetic appeal of the packaging itself.
Change The Structure Of Your Product Packaging Box
We are all well aware that labor is very expensive compared to machines, so for a relatively simple packaging structure, can be replaced by mechanical manual production, these boxes are relatively affordable. And for some complex structure, and in the production of high-end boxes with certain difficulties, can only be done manually, so that the overall packaging costs will also rise. In addition, complex boxes consume more raw materials, no doubt increasing costs. Therefore, for some boxes with complex structures that require multiple production processes, the brand may consider changing the box structure to reduce costs. Kali can provide you with a professional cost-saving box design based on your budget and requirements while maintaining or increasing the value of your original box.
Bulk Custom Packaging Box Production & Wholesale
For brands, bulk customization of product boxes is definitely a very feasible way, especially in controlling the cost of high-end packaging. Whether in printing, production, materials, mass-customized production is always more affordable. Therefore, the box large-volume customization compared to small-volume, in terms of price has a certain advantage. In addition, different batches of materials, printing a little bit different, and high-volume customization of all materials, printing can ignore batch problems, can greatly ensure the consistency of box quality.
In the product marketing process, it is rare for brands to focus on box costs, so it is easy to miss opportunities to reduce costs and improve product performance. Customization, structural change, and batch customization through Chinese factories provide brands with the opportunity to reduce guaranteed costs. If you are looking for the most cost-effective paper packaging for your products, welcome to send your requirements, we will give you the best solution!
Latest posts
In May 2020 our company Zhuhai Kali Development donated 100.000 facemask to the Dutch healtcare organisation Stichting Cordaan. Completly in li......

This is our first time that Kali company has gone to Hungary. Because have enough time, so we decided to visite some local tourist attractions.......

  This is Kali's first show at London Luxury Packaging 2018 for our high-end paper boxes.    Kali Products showed at the fair were empt......