What's The Accessories/Jewelry Trends In 2021
46 views
Published by
March 31, 2021
Summer is the best season to wear jewelry. Whether it's a necklace, bracelet, bracelet or earrings, it needs to be selected and matched with makeup, clothing, and hairstyle. Now, you might be wondering what's the biggest trend on jewelry for summer spring? In this guide, we share the 2021 jewelry trends that you can expect to see. If you need luxury jewelry box packaging to protect your fashion accessories, Kali is the best jewelry box manufacturer in China. Without further ado, let's see the chic style jewelry!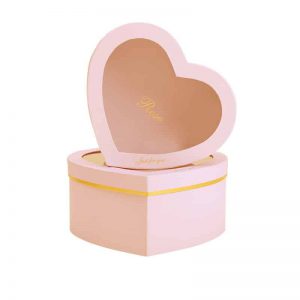 Chain Link Style
Chain link style jewelry is very on trend in 2021 because chain link's been big in 2020 and it's gonna stay big in 2021. You're about to see chain-link earrings everywhere. While they may not be as glitzy as the aforementioned style, they'll carry just as much drama. Chain link earrings are a great staple to have in your wardrobe. Because they can make a splash when you try to find that for content creation. Wear a chain-link earring then put on a classic white tee and a pair of casual jeans to give your taste a higher feeling or style them in an elegant slip dress to make a cool comparison. In principle, this versatile trend cannot be mistaken.
Pearls
The next trendy jewelry for 2021 summer is pearls, they're a major trend among all of the accessories. Pearls have a really big moment every summer. You can dress them up you can dress them down,  elevate your look with graceful on-trend styles or classic pearl jewelry for everyday wear. There are classic single row pearl necklaces, noble double row or even multi-row pearl necklaces, fashionable long sweater pearl necklaces in autumn and winter, banquet style with pearl pendant design, etc. Pearl necklace, ring, bracelet, earrings, it's a good match for clothes.
Croissant
Are you obsessed with Croissant style jewelry? Just in time to give your summer outfits a boost. They are cool and vibrant style is a clever mix of vintage pieces and retro style labels. Surely, everyone has those amazing croissant-style accessories, because everyone definitely recommends having them in your jewelry collection for summer 2021.
Huggie
Huggies are so good for everyday wear, you can choose 14 karat gold filled which everyone loves a good quality piece of jewelry. For people who might be confused with the difference between gold, there's solid gold, gold fill, and gold vermeil. 14 karat gold filled although it's not solid gold, it is way less likely to tarnish, it lasts a lot longer and better quality but at an affordable price point. Cute huggie which you can honestly wear without having to take them off because they're just so small and go with everything.
Bracelet
We have seen massive heavier bracelets like from Louis Vuitton. Matching bracelets in Chanel shows which are really symmetrical on both hands wearing the same bracelets. And bicep bracelets that are higher up, though it's a little bit tricky if you don't want to attract any attention to your upper arms. If that's your sensitive spot, you don't want to draw more attention.
Long Necklace
For the longest time, we started getting into supper short necklaces. Start full out with choker necklaces until now we have got a little bit loner around 16 to 18 inches. Now, people prefer to mixing and matching of short and long necklaces and styling them together. Long necklaces, layering necklaces and lariat necklaces are going to the very hot for the upcoming summer.
Latest posts
In May 2020 our company Zhuhai Kali Development donated 100.000 facemask to the Dutch healtcare organisation Stichting Cordaan. Completly in li......

This is our first time that Kali company has gone to Hungary. Because have enough time, so we decided to visite some local tourist attractions.......

  This is Kali's first show at London Luxury Packaging 2018 for our high-end paper boxes.    Kali Products showed at the fair were empt......